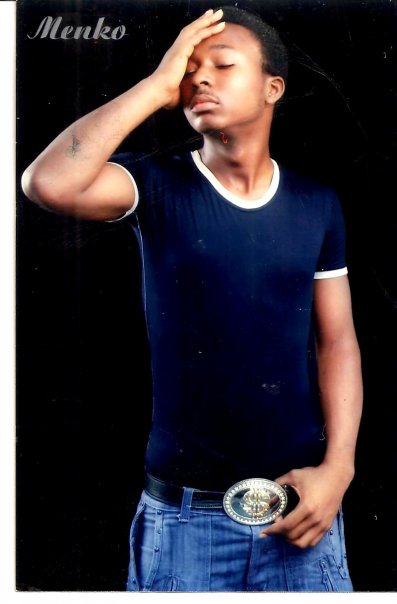 Born on the 1st of January 1989 in Bamenda, the up and coming R n B, Hop Hop artiste Menda Prosper a.k.a Menko started singing as a teenager. He began performing in form one at Baptist High School, Buea and later enrolled in GHS Limbe where he served as leader of the school choir alongside Larry of BAAM,Rudeboy and Lashe.
His music career had a significant drift when he enrolled into the University of Buea where he has been singing in an acapella group and was recently nominated finalist of the AFRICA STAR competition 2010 in Cameroon representing the South West Region.
Menko is currently working on his debut album to be released late 2010.Also an ambitious and aspiring model, he has been trying to carve a niche in the industry: ' I just love taking photos and seeing how God modifies me daily for his glory''
Menko can't spend a day without voicing out a little melody to nature.