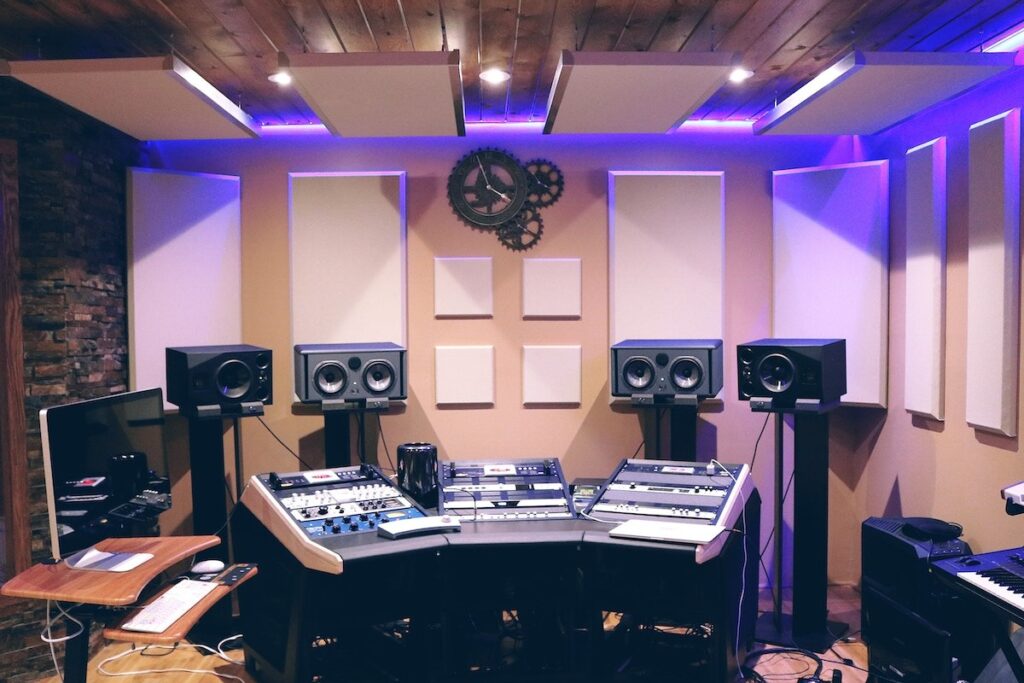 The Cameroonian entertainment industry is experiencing rapid growth, with young and talented Cameroonians emerging in music, comedy skit-making, and movies. As the industry expands, the demand for experts with the necessary skills to support its growth also increases. Video editors, sound engineers, scriptwriters, photographers, and more are becoming more important as the industry grows.
While many young people aspire to be artists or influencers, it is rare to find someone who wants to work behind the scenes to produce the movies and music videos we enjoy. Some people believe that it takes a long time to acquire the necessary skills to become experts in fields like video editing, beat making, or sound engineering. However, it is now possible to learn new skills for free online from the comfort of your own home, using only a laptop or phone and an internet connection. In fact, skills like makeup artistry can be studied easily online in no time.
This article highlights some of the essential online courses that can be accessed for free, which will help readers acquire the necessary skills to take advantage of the opportunities presented by the Cameroonian entertainment industry. With time, dedication, hard work, and consistency, it is possible to become an expert like Dr. Nkeng or Mr. Adrenaline. Start learning today and become a part of the growing Cameroonian entertainment industry!
VIDEO EDITING
Video editing is the process of manipulating and rearranging video shots to create a new work. It is used in post-production, which involves the editing of raw footage to prepare it for distribution. The video editor works with footage that has been shot by a camera person and adds special effects, sound effects, and music to create a finished video. You can take free online courses on websites like Alison. Popular courses include Video Editing using Clipchamp, Understanding the Essentials and Video Production, Adobe Premier Pro: Complete Guide, and Content Creation: Video Editing 102.
PHOTOGRAPHY
Photography is the science, practice, and art of making long-lasting images by capturing light, either chemically or electronically using a light-sensitive medium, such as photographic film. Photographers can work in a variety of settings, including studios, events, weddings, commercial projects, and as freelancers. You can take free online photography courses on websites like Skillshare. One of the most popular courses on this website is Photography Essentials: Understanding the Basics. It is a free course by renowned photographer Sean Dalton. In this course, you will learn. Photo editing, Understanding your DSLR, Camera settings, Finding a unique photography style, Getting the best composition, and more.
SOUND ENGINEERING
Sound engineering is the process of recording, editing, mixing, and generating sound for a variety of media, including music, cinema, and television. Sound engineers are commonly found at recording studios, television and radio stations, theaters, and concert halls. They may also work in post-production facilities and other media production firms. Soundgym (probably the finest) teaches sound engineering. This is an advanced course designed to assist experienced producers go to the next level. Sound professionals and educators curated the course from free content. You'll study Mix & Mastering, Synthesis & Sound Design, Recording and Audio Engineering, Electronic Music Production, and more during the course.
SCRIPTWRITING
The practice of writing scripts or screenplays for films, television shows, plays, or other forms of performance media is known as scriptwriting. It includes creating the story's storyline, characters, dialogue, and general framework. To bring their vision to life on television or stage, scriptwriters collaborate closely with directors, producers, and performers. Writing the Short is a course offered by John Warren under his Young Screenwriters brand. This is one of the greatest free screenwriting classes for complete novices. John Warren is a professor in the NYU film department, yet he gives this Young Screenwriters course for free online. The curriculum is planned to be completed in five weeks, at the conclusion of which you will have a completed short film script.
Cameroon's entertainment sector is quickly expanding, and there are several possibilities for young people to offer their skills and abilities to this exciting profession. Young Cameroonians may carve out a position for themselves in this vibrant business by obtaining relevant skills such as video editing, sound engineering, scriptwriting, and photography, among others.
___________________________________________
About the author
Alain Mbeng Ghangha is a career coach, who works at Study Online Programs to bring study Online Opportunities to students who have become busier but are looking for ways to upskill themselves so as to stay relevant in the ever-changing marketplace.