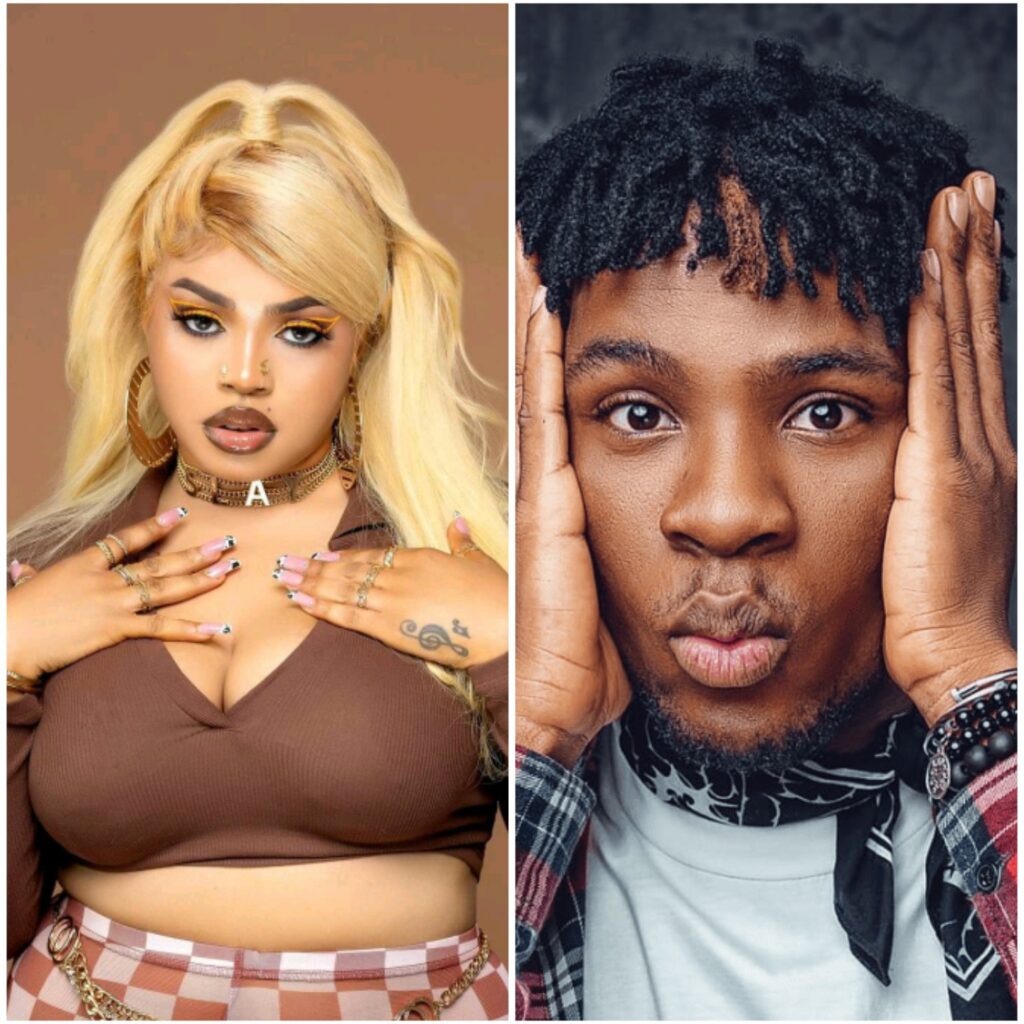 IS BLANCHE BAILLY LEFT AT THE CROSSROAD ?
Blanche Bailly 's song "Mine" is exclusively released on Boomplay and this is the ultimate time she can "piggy-back" on Joeboy's audience to maximize online streaming. She can only leverage this opportunity if Joeboy  endorses the song by sharing it on his huge platforms. But the song has been released and Joeboy is yet to share the artwork, disregarding the release as if he isn't aware he did a collabo with a Cameroonian.
The  motive of collaborations is to work with other artists in the same boat, allowing you to pool fan bases and promote each other to your fans, while  inspiring each other with your creativity and different ideas.
Unfortunately, there's an existing egocentric phenomenon of established artists denigrating other artists they consider inferior or trying to share their spotlight. It also happens in Cameroon, even when budding artists pay for collaborations with established artists, you go still beg before e postam.
Artists literally consider their social media platforms like a pieces of land with a land titles, such that if they share your work, it'll amount to  trespassing.
Most artists rush into collaborations with so much enthusiasm and excitement that they often tend to forget striking a marketing bargain with the "bigger artist". If you're paying for a collaboration, I believe this has to be included in the contract. There should be a clause which clearly stipulates that the established artist will share the song on his platforms immediately after official release.
Blanche Bailly is a household name in Cameroon and under normal circumstances, she is not supposed to beg Joeboy to share their collaboration. It should be win-win situation where both artists lure each other's audiences.
Joeboy probably feels conceited and believes Blanche Bailly needs him more than he needs her, hence putting a weighty burden on Blanche to promote the song unilaterally, which is unfair.
With this attitude, Blanche Bailly will have to spend  a fortune to promote that song in Nigeria in order to push it to achieve commercial success. Trust me, it's extremely expensive to promote music in Nigeria.
If Joeboy shares the song, he'll be adding value to the song and cementing Blanche Bailly's position in Nigeria. It will help in her brand positioning,
which will trigger the media outlets that matter to  promote her for zero naira.
By being indifferent, Joeboy is indirectly and naturally exporting the song back to "jumbled"  Cameroon for consumption which is not Blanche Bailly's plan.
Blanche Bailly's objective is to cross the threshold where most Cameroonian artists have faced diminishing marginal returns. She has been a CEMAC artist for so long and it was time she breaks through in Africa. Her ambitions are wide with no room for it to be dwindled.
In principle, a collabo with a successful artist does not guarantee commercial success but with "Mine" being an ear-friendly song not an overly striking hit per say, there is dire need for guerilla promotion which requires much cash.
This probably aligns with one of CY's criticism of Nigerian artists; their egotistical disposition.
Essele mba !
https://www.boomplay.com/share/album/40736776?srModel=COPYLINK&srList=IOS
#nexdimempire