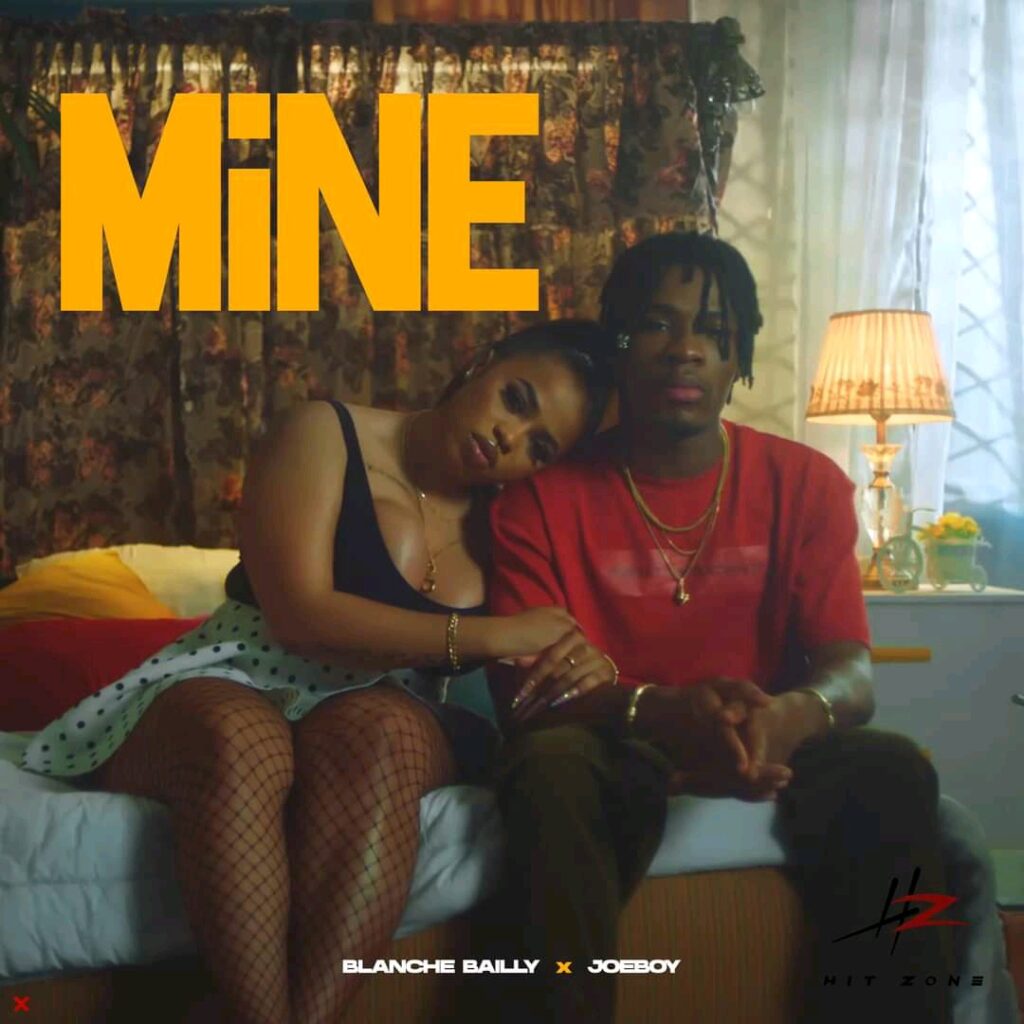 "That Ikebe that I like bombay, dey run through my mine e be like eBay"
Blanche Bailly just released "Mine" featuring Nigerian Afrobeats heartthrob Joeboy. The song is coming at a time when Joeboy is basking on the pinnacle of success after his critically-acclaimed song  "Sip Alcohol". It's actually a good time to share the spotlight.
"Mine" is a mid-tempo song with an addictive solo guitar accompaniment and a groovy bassline.
"Mine" is actually below the tempo of Joeboy's successful hits which are above 100 BPM.
Blanche Bailly's music is routinely and sublimely thematic; weaving language into concrete narratives  especially centered around infidelity, break ups and desolation in love. These are highly relatable themes that resonate with people's lives.  It's the same path she follows in this opus; she finds herself a victim of anguish while Joeboy laments about his misguided actions.  On a lyrical point view, Blanche Bailly never goes south; her blend of Duala elicits originality and brandishes Cameroon beautifully.
About the hook; "My baby, my Cherie, be mine", it may sound dilatory,  and tardy in instilling the quick absorbing effect that some listeners expected but it's soothing to listen to "Mine" intently.
Blanche Bailly is an all-round marketable commodity and she stands in a leverage position to press the right buttons to switch on her continental game.
https://www.boomplay.com/share/album/40736776?srModel=COPYLINK&srList=IOS
#nexdimempire