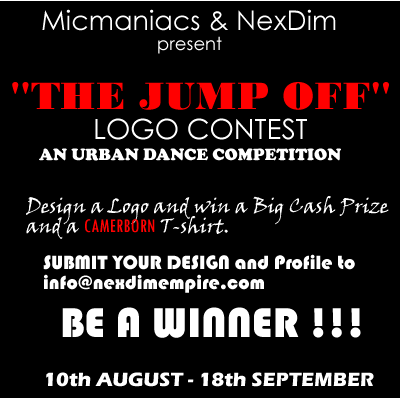 The Micmaniacs in partnership with NexDim present the "JUMP OFF" Logo Design Contest.
The "Jump Off " Dance Contest shall be coming your way in a few months ahead. Design a Logo for the Dance contest and submit to info@nexdimempire.com . This Design competition runs from the August 10th to September 18th 2010.
You get the chance to win a BIG CASH PRIZE and a CAMERBORN T-shirt.
Make sure you submit your Logo, your profile and photo to info@nexdimempire.com . The deadline for submission is August 31st and the voting poll opens from the 1st of September 2010.

DON'T MISS YOUR OPPORTUNITY