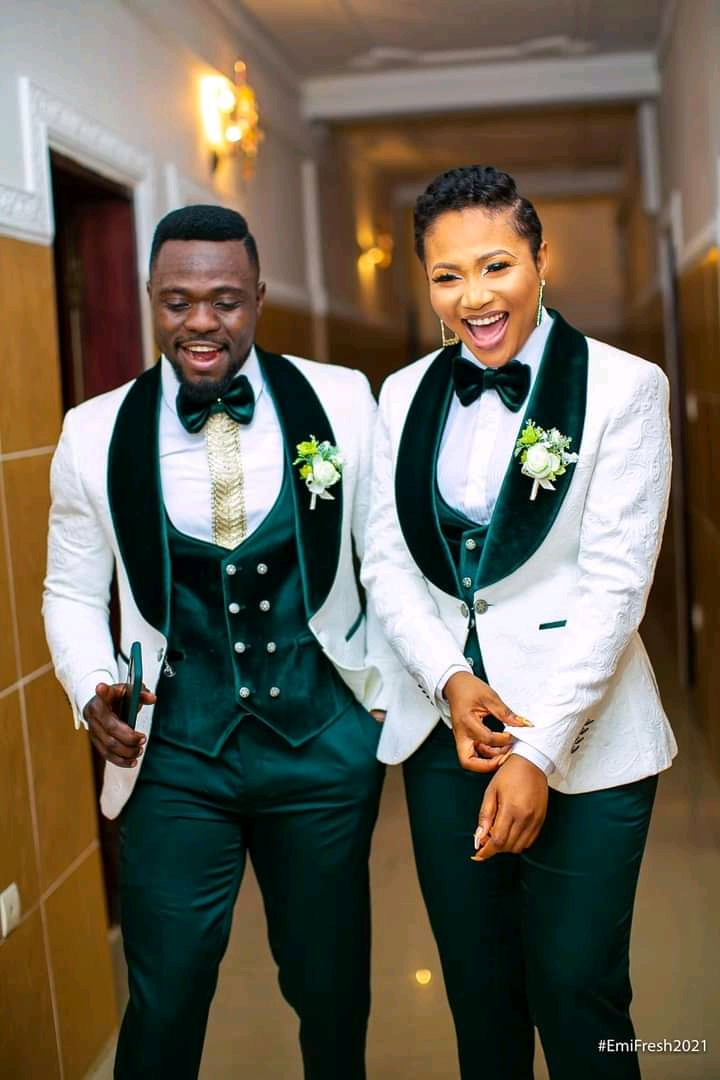 Actress Syndy Emade looked flamboyant, dazzling in a male tuxedo design during her bestie's wedding .
She was conferred the rare and unique role of "groomswoman" during the event organiser Fredash Nemfor Alfred's wedding with Emilia Kanyi.
A groomsman has a very salient role to play for the groom like giving pre-wedding psychological and emotional support .
Nowadays, more men are asking female friends to be part of their attendants . This is the case of Syndy Emade and the role she played .
Syndy Emade been a friend and confidant to Fredash since 2010 when she debuted her entertainment career as a model under Fredash Modeling Agency in Buea.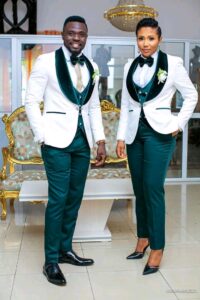 Since then they've had very close collaborative ties in the growth of Fredash International Annual Fashion Avenue (FIAFA). They are family .
#nexdimempire