1.ANDY ALLO
Andy Allo is a sultry Cameroonian soul singer, guitarist , actress and model who currently resides in USA . Her svelte , curvy body , and beguiling smile keeps her on top of our list . Andy Allo is  a superlative beauty and irresistible vocalist. Watch out for ''Superconductor'' !
2.MIRACLE EDISON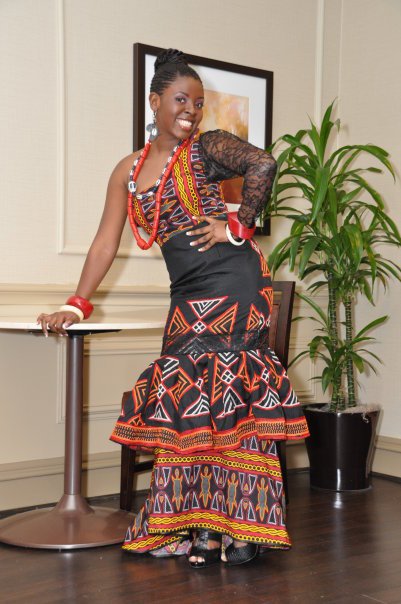 A gorgeous Cameroonian social activist and model . She was crowned MISS AFRICA TEXAS 2011/2012 and Miss Cameroon USA . Miracle Edison is  snazzy lady with prodigious aura and a tantalizing personality . She champions the cause against Breast Ironing in Cameroon. He smile sweeps me off my feet !
3.DENCIA
Dencia has a luscious , curvy body and attractive face. Juicy lips !.  If you don't know her, she's a  Cameroonian Pop singer , vixen and model  . Dencia has been featured as one of Maxim's "Hometown Hotties," and has appeared in music videos for Quincy Jones' "Soul Bossa Nostra" featuring Ludacris among others, Baby Bash's "Fantasy Girl," N*E*R*D's "Hot-n-Fun," featuring Nelly Furtado, and Jeremih's "Down on Me" featuring 50 Cent. Since then , she's been on a fast-lane in realizing her dreams. From making cameo appearances as a video vixen, Dencia dropped her highly anticipated singles "Beri Beri" and  ''supergirl'' . Her new video ''Supergirl'' is just the eye !
4.MELANIE KAMAYOU
Talented and beaut model Melanie KAMAYOU was born in Paris and presently lives in Massachusset .  She contested for Miss Cameroon USA 2010. '' I have been told that I have pretty eyes, a nice body shape, or a beautiful skin color. I believe every woman has heard those types of compliments. However, Beauty is not limited to the appearance, it is also about the personality. The inner beauty is what makes us unique and is more important than the appearance because it is permanent.'' .She told UGPUL
SE.
5.YELENA NOAH
She was born to former Tennis player and singer Yannick Noah. This irresistible and charming beauty has been a successful model, working for magazines such as Elle, Glamour ,Vogue and currently an ambassador for the renowned Jewelry house of Cartier.
6.BRENDA DERY
Cameroonian model, singer, dancer, rapper and vixen is so alluring that she caught the eye of UK-based soccer star Aaron Lennon. Her smooth ,luscious body and charming face scores a plus for her .
7.FRANCHIKA
Fast-rising Cameroonian songstress and actress Franchika gets you gaga with her lovely looks and beguiling smile . As her music gets more phenomenal, so does her appearance. She is currently the new voice behind MacDonalds.
8.EMADE SYNDY
Smashing beauty Emade Syndy is creating a buzz in the movie industry as well as a progressive and promising modeling career. Her irresistible aura, polished-complexion, fascinating face and eloquence keeps her on the pedestal of a world-class beauty.
9.CHARLOTTE DIPANDA
Cameroonian afro-pop diva and ''Coucou'' hit-maker has the sweet charm and vocal prowess to grab your attention. 
10. BODIANGA NSANG DILONG 
She is beautiful and extremely photogenic . There's something about Dilong's gorgeous and provocative smile … She is simply stunning ! . Crowned Miss West Africa Cameroon , she is pursuing a promising modeling career.
AS SEEN BY NEXDIMEMPIRE STATE OF MIND .