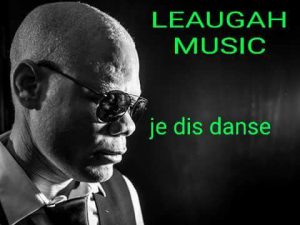 BIOGRAPHY
Divine is a Cameroonian-American theatre actor based in Garland – Tx USA. He was born in June 1st, in the riverine littoral region of Cameroon. The 10th of the 11 children born from the union between Esther Genah Doh and Christopher Lea Doh, both parents hail from Baligham village North West Region . Divine successfully went through the academic hurdles that laid his way as he strove for academic achievements. After he failed to gain an admission into the University of Douala to pursue a degree in Economics, he later travelled to the USA where he continued his studies. In 2013 after a completion of a 15 months course at KD STUDIO COLLEGE in Dallas with an Associate of Fine Arts.
 Divine performed in several stage plays and featured in a theatre play called "THE CUTTER" written by Dion Cooke and directed by John S Davis, as a young boy growing. Divine showed excessive passion for music both by performing with his cousins and brothers at their father night club. Currently working with studio fifty fifty here in Dallas.Their collaborations has already yielded so many songs and the album so ready tobe release next year 2017.Divine seems to be making a name for himself after his six years in USA as he gradually builds up his fans base . He has performed at Abinthe loumge bar upon an invitation from a friend Casey Shriender and a special guest star at the opening of Spayse Studio in Dallas.The road to sustainable success might be long and rugged but the zeal ,passion expressed by Divine shows he has what it takes to reach the end.
" Je dis danse" is a song written by Divine and produced in USA , he believes that in any parties no matter where in this world. So long  there is drinks,food ,beautiful ladies and a good DJ-the festival will last till dawn.
                                                                                           JE DIS DANSE LYRICS
Verse one
Hayba
Wow that's so cool
Aujourd hui c'est la fete
Dans cette fete,il ya beaucoup de choses a boire
le bonne nourriture et les belle nana Yea
Il ya aussi le meilleur MC,DJ Earl
Je te remercier avec votre excellent service Yea
Dans cette fete,nous allons danse jusque"au matin matin Yea
CHORUS
Tout le monde ,tout le monde,tout le monde-tous
lets go
Danse,danse-je dis danse
Danse ,danse-je dis danse
Tout le monde
Danse,danse-je dis danse
Danse,je dis danse-lets go
Je dis danse
Verse two
Hayba
Dans cette fete,je suis ici avec mes camardes des classe
mon professeur et mes voisins.
Quand je dit que nous allons danse jusque'au matin
Sa pour dit que il ya la bonne musique ici avec les belle nana
Yea,nous allons danse jusque'au matin, avec le mellieur dj
Je parle seulement
BACK TO CHORUS
Verse three
African African
Tu savior que nous l'africains aime fete jusque'au matin
parce que quand il ya les nourriture et lesboissons.La fete va continuer Yeah
BACK TO CHORUS
You can follow me via
YOUTUBE- LEAUGAH MUSIC
FACEBOOK- LEAUGAH DOH
TWITTER- @LEAUGAH MUSIC
ENJOY AND SHARE