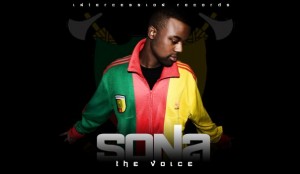 Sona The Voice,Milwaukee,U.S based Cameroonian rapper will be storming Cameroon in November with a series of concerts.He will equally pay visits to colleges during his trip to Cameroon.
Sona Lionel Ekumeri (born on June 25th 1986) better known for his stage name as Sona The Voice is an American Hip hop song writer of Cameroonian origin.Sona was named Lionel by his mother (Mama J) who was a big fan of Lionel Richie
After he was born, he was placed in the hands of his dying great grandmother, who named him "Ekumeri" meaning "it met me" after a long period of being asked by her cult members to sacrifice him. The name Sona on the other hand means gold and nobility.
Just before he was born, in May of 1986, Sona's father moved to the US to pursue a career to support his family. He took up residence in Maryland to begin school and eventually become a computer engineer. Unfortunately, by doing so, it meant leaving his two sons to be raised by his mother and grandmother and their seven children.
Sona's childhood, was typical of most African children: poverty, misery, and crime surrounded him. Sona and his older brother, Emmanuel were given a quick and swift lesson in street life, and by 8-years-old, Sona was conning dealers and negotiating street deals.
Sona was still able to keep his mind focused on school and rise to the top of his class. At the age of 14, Sona and his brother both received a grant from the Cameroonian government for 40,000 ? (about $4,000 US) for their academic excellence. The young boys used the money to support their grandmother, who had previously supported them. With the last bit of money from their grant, the boys invested in a Sega Genesis, which was a rare luxury in Cameroon.
One afternoon, while playing Streets of Rage, the two brothers began to freestyle over the instrumental track playing in the last stage of the game. Taking turns, they rapped about whatever came to their mind and immediately realized their gift for rap. Sona and Emmanuel continued to rap with each other whenever they had the opportunity and quickly started generating a buzz within their circle of friends.
A local radio station held a weekly contest where listeners could call in and rap on air and be judged by the local DJs. One local store owner encouraged Sona to call into the radio to showcase his talent and even offered the young rapper money from his cash register to make the call. Sona found the nearest phone booth, called into the station and laid down his best lyrics. He ended up winning the contest and started to blow up in the MC scene. Before he knew it, he was playing cabaret clubs, winning rap battles and earning the title of the best MC in Cameroon.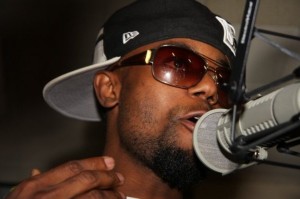 It wasn't long before a local label wanted to sign Sona. Peace Maker Records, from the Cameroon capital Yaoundé, offered Sona a deal for 1,000,000? to record and distribute a full length album of his original tracks. Just as the deal was being finalized, Sona got a call from his father, inviting him and his brother to America. It was a chance of a lifetime and the brothers couldn't say no.
He enrolled in the pre-med program at the University of Wisconsin–Milwaukee, but ultimately graduated in 2006 with a degree in biochemistry. In 2006, he founded his own label, Imperial Records and got back into the studio and started recording his debut album titled, Man in the Mirror. His first single "Dreams," climbed on the #2 spot on the CMJ spot upon its release. Man in the Mirror sold 2,000 copies through solely self distribution methods.
After the release of his first album, Sona took to film making to express himself. His debut film endeavor was titled "Behold Something Bigger Than Tupac" and critiques the bling-and-thug mentality in hip-hop music. Filmed on three continents — Africa, Europe and in the U.S. — Sona's film is a commentary on many social issues plaguing youth today, including poverty, hunger and violence in rap music. Most of these things, he's experienced first hand. In his film, which took about a year to complete, Sona takes on the roll of The Voice, a character unafraid to stand up to the prevalent negativity by presenting a positive message of hope. The film premiered Sunday, Aug. 24 at the Miramar Theatre.
The references to the late rapper Tupac Shakur, an artist known equally for his social activism as well as his raw, controversial lyrics of ghetto life, work as a metaphor throughout the film. Sona believes Shakur to be one of the genre's greatest voices and insists that after his death the genre has lost its heart and vision.
Discography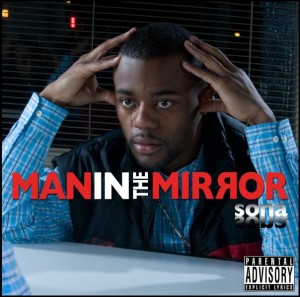 The Man In The Mirror – 2007 – Imperial Recordz
1. Take What's Mine	                2:29
2. Milwaukee	                        3:05
3. 4-Ma People	                        4:18
4. James Eddy	                        6:19
5. Tell Me You Love Me	                3:44
6. Taking Over	                        4:04
7. Break Lose	                        3:56
8. Ain't About	                        4:37
9. Worst Case Scenario	                3:46
10. Stinky Memories	                3:40
11. Diamonds in the Rough	        3:27
12. Man in the Mirror	                3:49
13. Dreams	                        3:48
Afrikan Juju – 2009 – Intercession Records
1. It's All About Money (Explicit)		                        3:38
2. The End Is Coming Soon (Explicit)	                                4:11
3. Monkey See Monkey Do (Explicit)	                        	4:42
4. Questions Marks (Skit)...Play In Reverse (Clean) [Explicit]		5:57
5. The Voice (Explicit)		                                4:52
6. Pray For Me (Explicit)	                                	4:03
7. Africa (Clean) [Explicit]	                                	5:57
8. Take Ma Time (Clean) [Explicit]	                         	3:17
9. Hidi Yeah Hidi Yoh (Explicit)	                          	5:05
10. Go (feat. Emphasis E) (Explicit)		                        3:31
11. Ready for War (Explicit)	

contact :www.intercessionsrecords.com	
         www.myspace.com/sonathevoice
WATCH SONA ON YOUTUBE:www.youtube.com/watch?v=J_BckeTIKMg