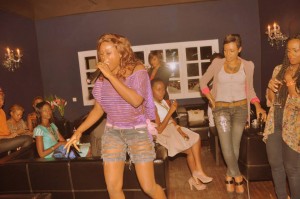 The celebratory mood was activated as ModeMaison PR celebrated its first year journey in Douala with tea and champagne at the glamorous well interiored LYNK Lounge in Bonapriso.
The MMPR One soiree gathered a host of representatives from the urban showbiz scene – TV presenters Fidjil & Bonas Duvalier, Kristelle from STV, Jumper from Boom TV, music artists Sophy Aiida, Vanessa Payge, Steveslil, small business owners such as Etonde Martin from SIPEC Cameroon, as well as the chief IT officer of MTN Cameroon also in attendance to provide his support to the initiative.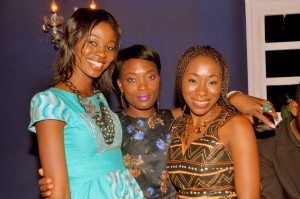 Assorted teas – English Breakfast, Peppermint, Green Tea, Earl Grey were served with scones, buttercream cupcakes topped with Mambo chocolate, biscuits and assorted pates, cakes as well as hot canapes washed down with champagne.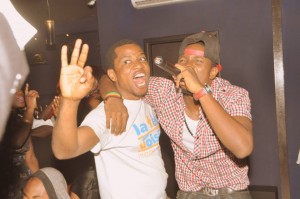 The entertainment on the night was also in celebration of the urban music scene in Cameroon with performances from crooner Mr Leo, rasped voice ModeMaison PR client Daddyblack, rap queen in the making Ciana as well as starboy Stanley Enow who brought the night to a close with a thrilling rendition of his well aired debut song Hein Pere.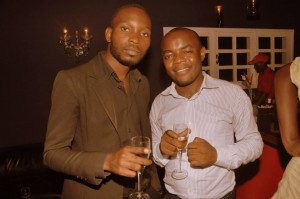 ModeMaison PR with the tagline of "WeBuzz, WeBrand, WeBuild" is a public relations, marketing, branding and styling/rental agency run by Cynthia Tabe and Karen Ayungwa primarily serving the showbiz industry with a commitment to changing perceptions, building a reputation and improving the overall image of the industry through a one at a time brand collaboration.
"We are very thankful to be celebrating our first year. The best is yet to come!" states Cynthia.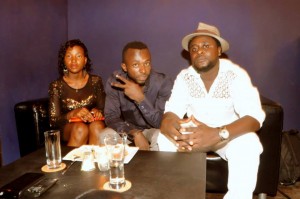 The journey continues as team ModeMaison PR also celebrates growing from 2 to 3 members.
For more information, please visit:
Facebook: www.facebook.com/ModeMaisonPR
Twitter: @ModeMaisonPR
Blog: www.modemaisonpr.wordpress.com
Instagram: modemaisonpr