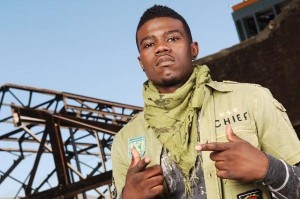 Peter Jericho, a.k.a Peter Essoka Jr,  better known as PJ (R&B singer) was born in the early 80s in Aurora Illinois, a suburb of the city of Chicago where he currently resides. He is heavily influenced by the Cameroon, West African way of living after moving there at a young age with his parents, for ten years.
PJ was still involved with a western way of life by traveling through parts of Europe and the US as a child. Moving back and forth, PJ started grade school in the Cameroonian system of education. Then He attended some years of school in the city of Chicago, and finished his last years of high school back in Cameroon.
After that he moved to Vancouver BC, Canada for College at a local school, due to his relationship with close Family friends in the city. Leaving Vancouver after a few years of college was where he got his first chance at doing some recordings in a music studio, thanks to a friend who heard him sing in a barber shop. Growing up in a church environment, the first tunes PJ was surrounded by were Christian oriented.
With that up bringing, he did several choir solos and television performances in the city of Yaounde which led to his love for Negro spirituals and in due course Motown Hits, now the foundation of his music today. Presently, PJ has been going back and forth, between Chicago, Vancouver, LA and Oakland working with producers like Heatrocks, B. Howard, EB White, Motoe Blizzid, Donovan McCrary, Brooklyn, Dj Kemo, Bam Rock and plenty more, who are taking a chance with him, trying to build up an artist and song writer with incredible potential. Currently, he has recorded over 60 songs of his own, in which he is using to put an album together. He also has collaborations with artists in Vancouver, LA and the Bay, who are currently working on albums of their own. PJ is waiting for a chance to show the world his musical capabilities, with a style similar to "soul" meets "hip hop and R&B", telling great stories about relationships and everyday issues that we all can relate to. Be on the look out for him in your immediate future.
Enjoy this teaser