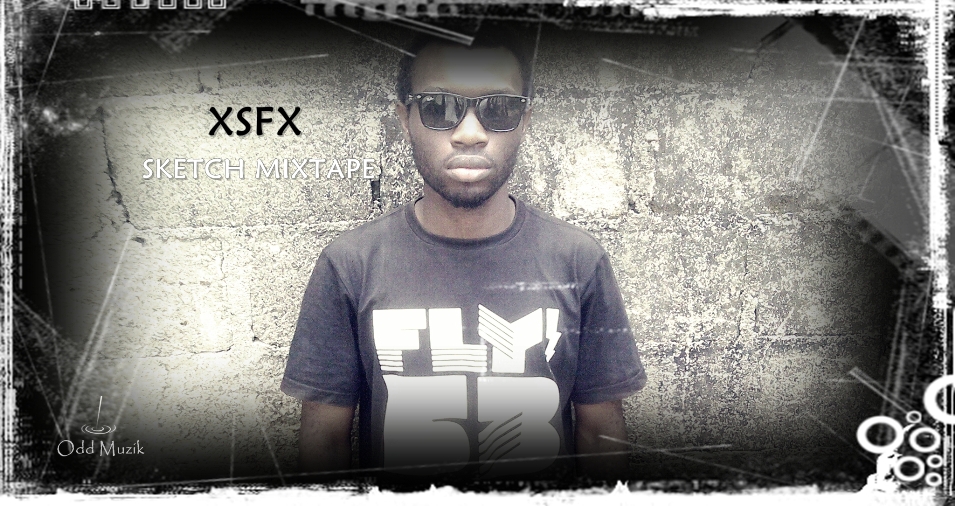 Ivo Jones Mesue was born in May 20, 1990. He is better known by his stage name, XSFX. He  is a Cameroonian rapper, producer and musician. He was born and raised in Kumba, Southwest region of Cameroon. XSFX is by no means new to the entertainment scene: He started is career in  1999 displaying his abilities as dancer and instrumentalist.
From 2004-2006, he spent time studying and enhancing his skills, during which he lived and visited  countries like Nigeria, South Africa. He says ?I was perfecting my arts?
In 2007, he hooked up with brain producer, Frank Piano and unleashed singles like Ashes 2 Classic and Unity  which invaded his community and unraveled his lyrical versality. But XS was only getting warmed up. He moved off to Douala where he met another hit maker in the Cameroon music industry, Rahim.
Loyal to the grind as ever, XSFX is back with a brand new mixtape titled  'SKETCH', under his self-made label Odd Muzik. ' Just a preview ?,
He says that to show he is still making moves towards his  all time dream of becoming an international Musician, Hip Hop icon, an African voice to the world and his generation and not just another rapper off that African map.  Same time, he is recording and working hard on his yet to be released debut album titled 'Lonely Tunes',
XSFX is taking the music industry unawares, he says  ?get your underwear's…
Ma life [audio:http://nexdimempire.com/wp-content/uploads/Ma-Life.mp3]