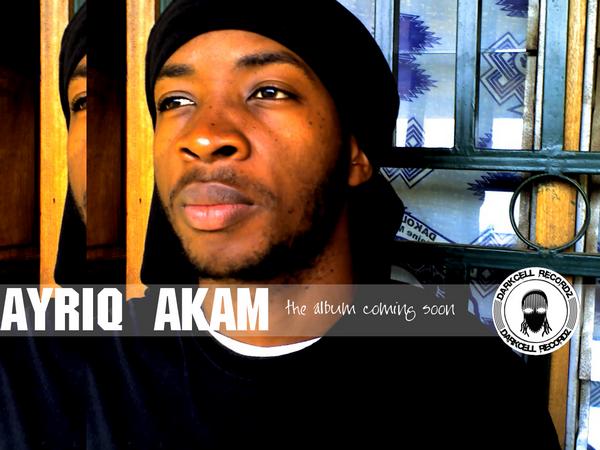 Born in the Michael Jackson era, Ayriq AKAM discovered his music talent at the age of 8 (in 1990)  influenced by veteran rapper, Ice Cube. He penned his first song in 1994. In 1997, he joined his friend Apostrophe in CHOCMEN crew, which he later quit to create the group, FEU ROUGE alongside MH. In 1999, he got integrated in LEACHIP (Ligue Camerounaise de Hip Hop) with  Bob Dance, Suspense (Malekum FU, Magma Fusion), and Munkutchu.
Later, he participated in DJ StrS's mixtape titled "Micro Sauce Tomate " with Négrissim, Check V, Bashiru etc. This signified a great collaboration with DARKCELL managed by  DJ StrS's, where you could find other acts like M.I.S and  Danielle Eog. In 2003, he released " Self Service 1982 ".
His style of music is rap blended with jazz and soul . He is deeply lyrical and poetic.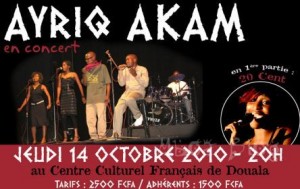 While attending JERRY CLEO's concert last weekend, I learned Ayriq AKAM has been scheduled to perfom on Thursday, the 14th of October 2010 at Centre Culturel Francais in Akwa, Douala from 8pm. Upcoming rapper, 20 CENT shall be the opening act.

Entry is 2500 frs for non CCF members and 150 frs for CCF members

Read more about AYRIQ AKAM : http://www.myspace.com/ayriqakam#ixzz11Vzkd2Sa