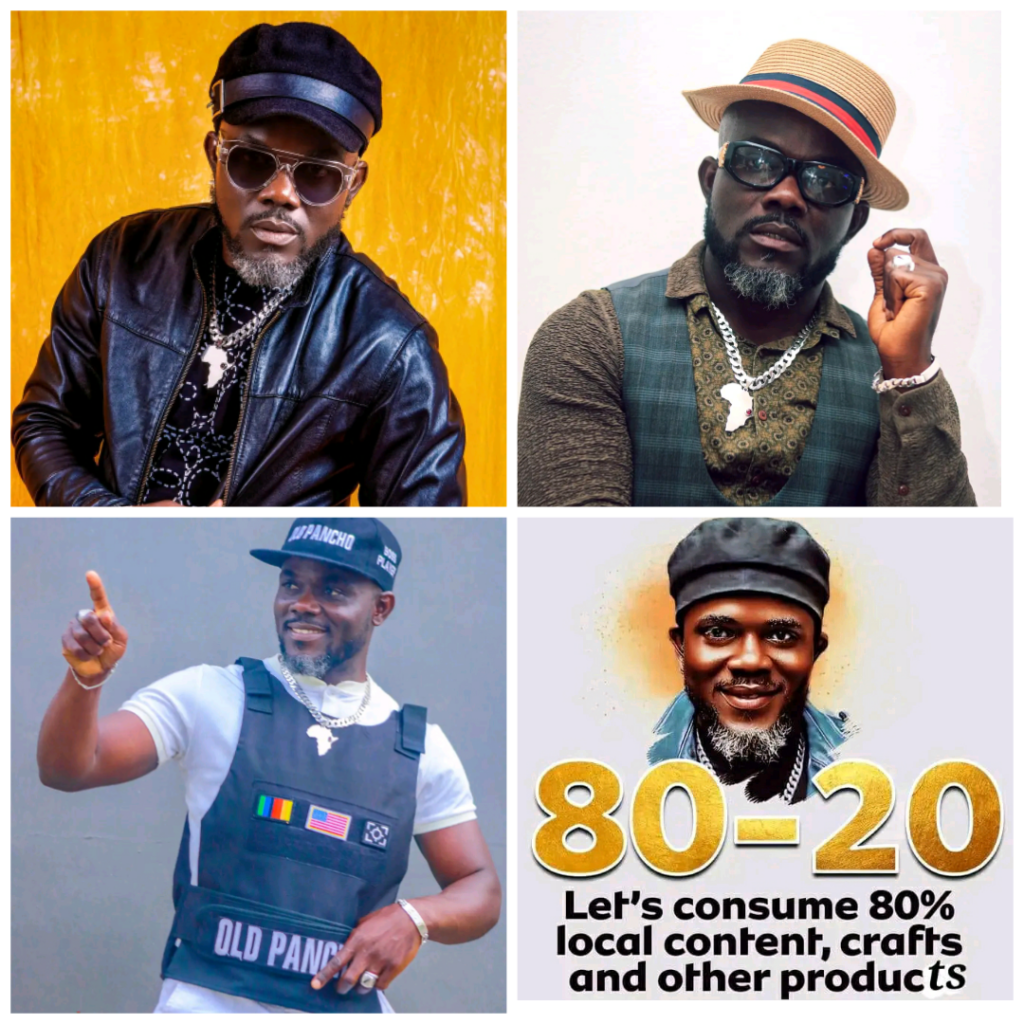 Name: Cyprian Egomang Tayong
Stage name: Old Pancho (CY international )
Nickname: Nyanga Dross
Profession: Comedian | Actor | Philanthropist | Businessman | Farmer
Date of birth: May 5th, 1979
Place of birth: Kumba
Place of origin: Teze Ngie
Schools attended: GS Pendanboko, GSS Muyuka
Early debut: Church Choir leader
COMEDY/ MOVIE CAREER
2002: Radio Comedy on Mount Cameroon FM
2008: Starred in the movie "Chasing Shadows"
2018: "Missing Period" with O'Boy Da Comic, Money Palava, Today na Today. Me and Helen, Thief Shit
2019: "Wandaful" with Solid Egbe, Chinese Fufu and Eru with Spaco Lee, Nairobi Got Talent, Wonderful people with Soli Egbe, One Bathroom
2020: This Life. I can't kill myself, Touch not my anointed, Till after dialogue with Spaco & Susline (Part 1-Part 4), Abu Dhabi & Nairobi in UK, Pay My Money
– The Missing Son (Movie)
2020: Secret for Travellers
2021: Stop Bleaching
2022: God-fearing Witch Doctor
2022: Today's Tomorrow
2023: Wandafu pipo with Mami Dona
MUSIC CAREER
– Managed Kenyan Gospel Act Papa Dennis
2008: Recorded his debut album at M1 Studios
2021: Collaborated with Spaco Lee on "Life Taste"
2022: Released "Legendary", "Ya Place Dey"
PERFORMANCES
2019: Performed at Senior Pastor's Laughter Comedy Show
2020: Performed at O'Boy Comedy Show
2020: MP3 Live in Yaounde
2020: Fix it with Laughter in Bamenda
2020: Performed at the Inaugural ceremony of the Centre for Human Rights and Democracy in Africa (CHRDA) Women Empowerment
2021: Performed at KO-C's Homecoming Show in Kumba
2022: Organized the 80/20 Comedy Show "Ya Place Dey"
2022: Bamboozler Premiere
2023: Guest on "Tam-tam Weekend" CRTV
HUMANITARIAN WORK
Founder of "Prisoners Support Cameroon" to improve the lives of prisoners
2022: Visited the Kumba Central Prison
2022: Organized "Fight Against Drug Abuse and Violence" concert at Lycee Molyko featuring Tzy Panchak, Asaba , Soli Egbe, Spaco Lee, One Rocky
2022: Visited the Buea Prison
ADVOCACY
2020: Launched the "80/20" campaign to prioritize Cameroonian entertainment content and products.
CONTROVERSY
– His campaign has been reported by Nigerian media as inciting xenophobic attacks against Nigerian artists.
– It is believed that he abetted the cancellation of Naira Marley's Show in Buea
BRAND AMBASSADOR DEALS
– Propelond
– Gajo Livestock
AWARDS
2022: Nominated for Man of the Year at CCWA, Belgium
2022: Won "Man of the Year" at Dynasty Awards.
INTERNATIONAL APPEARANCE/PERFORMANCE
UAE , Kenya , Azerbaijan
Marital status: Married
Children: 2
NexDim ©
#nexdimempire