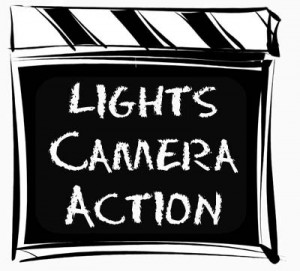 The African Film Consortium is an initiative of the African Film Development
 Foundation, a registered support organization that cultivates film culture
 and education in Africa,while broadening its continental and global horizon.
We are organizing a "Story Directions and Scriptwriting Workshop" in Buea
 Cameroon, to harvest the country's enormous filmmaking potentials.This is to
 lay a solid foundation,"in the spirit of Africa,"passionately train and
 empower African film projects.
 The screenwriting seminar/workshop a 3-day event will hold from August 27-30
 2012. We therefore request your participation,especially in the stakeholders'
 creative interactive session, Day 1 August 27,2012,9am-4pm.
The African Film Consortium makes this request with complete
 humility,believing in the objectives of skills development and creation of
 jobs for teeming Cameroonians youth population.
 The African Film Consortium believes the scripting workshop will lay a
 foundation in raising skilled and focused African filmmaker to make original
 and peculiar African films;therefore placing Africa in global film culture.
 The African Film Consortium looks forward to your most valued contribution
 to this social mission;therefore our appreciation in advance.
VENUE: HOTEL RESIDENCE CARLOS,BUEA
Mykel 'parish' Ajaere DGN
             President
Contact:74817816