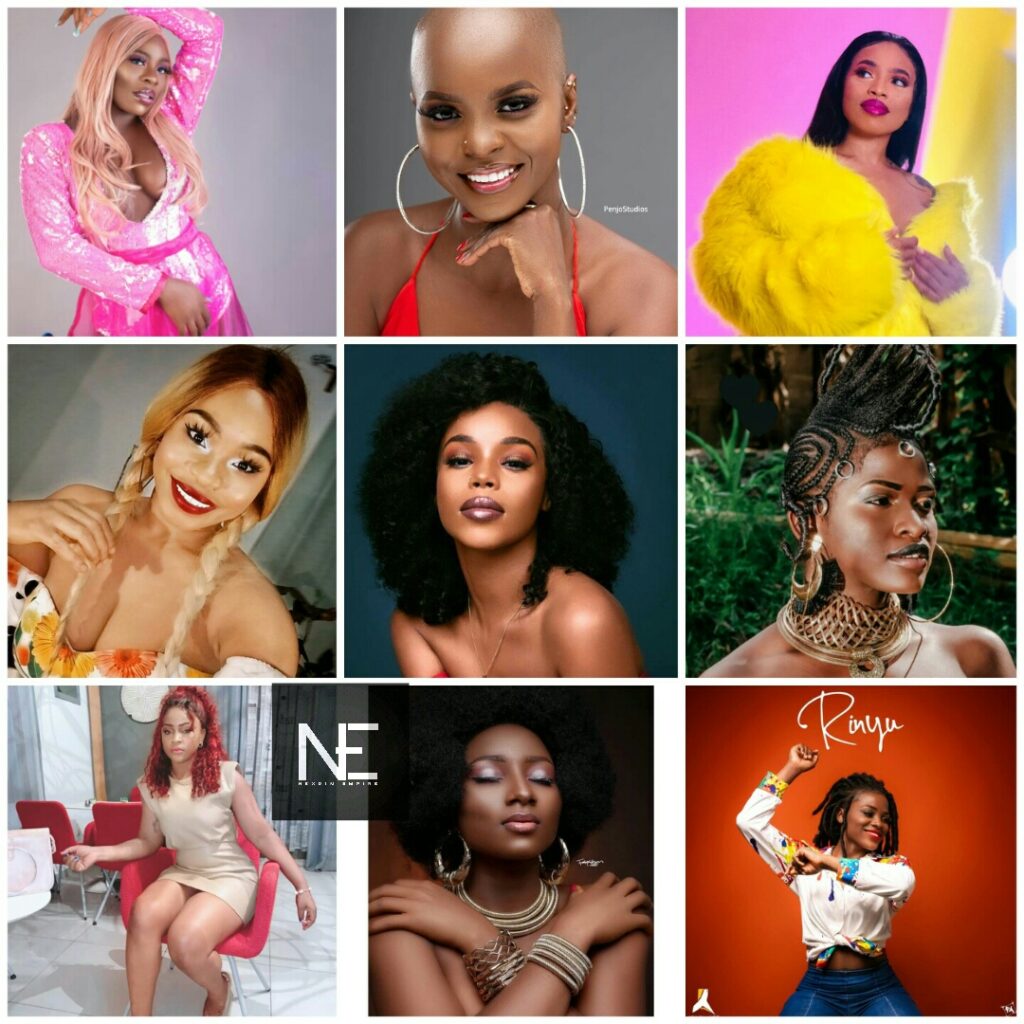 ?WHY DO CAMEROONIAN FEMALE ARTISTS NOT COLLABORATE ? ??
Music collaboration is an essential tool for music creatives to surge up their audience , increase their musical knowledge, liven up their music, boost exposure, open opportunities and enhance their potentials.
Unlike male artists, Cameroonian female artists have been somewhat indifferent and lackluster in delving into collaborative projects. I wouldn't say it's a gender generic phenomenon since Beyonce hasn't worked with Rihanna for 14 years in mainstream. Our female collaboration rate is 0.3%.
Why are female artists not collaborating ?
The music industry comprises a manifold of person's with different skillsets who can provide you complementary skills to your music.
During the process of working with another creative, you will also identify your strengths and weaknesses. Your strengths will drive your music, and your weaknesses will allow you to take your music to the next level. Collaboration can encourage you to address limitations and push the boundaries of what you're capable of musically.
Reniss is a national treasure, endowed with talent worth the King's ransom .
But she's like Taylor Swift, not open to collaboration.
Since the "Dans la sauce" crooner  debuted with first single "Fire" in 2011, she has collaborated only with artists under New Bell Music, particularly Jovi . Reniss has never collaborated with any female artist out of her label.
A collaboration with a fellow singer like Daphne can possibly be a sterling project for the industry to evolve.
Collaborating with other female artists , producers or songwriters can diversify your genre and increase her productivity.  Collaborating with artists like Daphne , Blanche Bailly, Mimie, Mel B Akwen etc can help increase Reniss' fan base . Collaboration is win-win venture and our artists need to take advantage.
Funny how Steven's Music isn't equally encouraging collaborative projects amongst its female signees . Stevens Music has on board , Daphne , Shura and Ewube , but it's strange to know they've never collaborated on any musical project . Daphne has collaborated with Boy Tag on two projects , why not the female artists? .
Why are female artists not collaborating?
In May 2020, Mel B Akwen torpedoed shots at Kameni. Mel B called Kameni for a collabo, but she acted indifferent and irresponsive .
Why woman their own thing them dey so?
Is it blamed on insecurity, strive for supremacy, high self-esteem or feuds?
There was a relaxed and lively studio freestyle of Blanche Bailly and Daphne at No Hits No records, posted in 2017 on Youtube. The freestyle was so beautiful.
The reaction was mind-blowing, whetting the appetite of Cameroonian music lovers. We all thought a collaboration would be brewing . Na 3 years this, no-nothing !
I'm confident Blanche and Daphne have no feud that can impair a collaboration between them.
Dear, Nabila and Mimie, collaboration can increase your music sales and licensing, give you greater recognition and broaden your fan base. Like I said it's win-win.
Vernyuy is exceptionally talented, she can bond with Rinyu to deliver a life-enhancing opus. Liya can make a mouthwatering song with Lesline.
Fans are not helping . Once they gauge the potential of a female artist, they start comparing you with another female artist. This ignites a battle for supremacy. " I'm better than her' becomes cemented in their mindsets.
I can say, fans indirectly do not create a favourable environment for female artists to work together. They sometimes put artists at loggerheads. But artists don't need to fall pretty to negativity.
Nigerians keep their egos aside and go for the business. When you work with others you learn many musical ideas you didn't know and maximize your profit martin in the business.
Complacency stagnates this music industry. You can't be so comfortable with the fan base you have and do not strive to conquer a wider mass.
When I want talk say woman Palava dey some kind, they'll say Nexdim di over tok. ?
When Askia nursed the idea of "Bag Series concert", she contacted female artists like Yung Meagan, Gasha, Mihney etc. They all assented in working with her to make it  successful. When the time came to realize the project, those female artists who had pledged unflinching support started severing themselves from the project which led to unnecessary altercations. Na so woman dey.
We need female artists to start collaborating , the ear buds need diverse sounds and musical artistry.
Why are female artists not collaborating ?
By #Nexdim