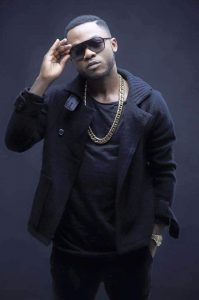 The famed "Bamenda Boy" Magasco has been having a torrent of criticism hurled at him for performing at the Presidential end of year party infront of the first lady Chantal Biya. This deluge has been due to the ongoing Anglophone struggle which the people think he was supposed to be part of the resistance and a voice of change.
Worth-noting, Magasco has been one of the celebrities who has been sending out positive messages for a peaceful protest and advocating for the Anglophone cry to be heard. 
The artist took to social media to express his deep commitment for the peaceful struggle and apologizes to the people who feel hurt by his action ; dinning and merrying with the regime. To some , Magasco is a two-timer or traitor.  
In defence to the rhetoric,  Magasco said some of such contracts are signed 8 months before and he couldn't do otherwise. He remains committed to the Anglophone struggle.
However, some fans can't take this criticism on Magasco. To them, he was just doing business.