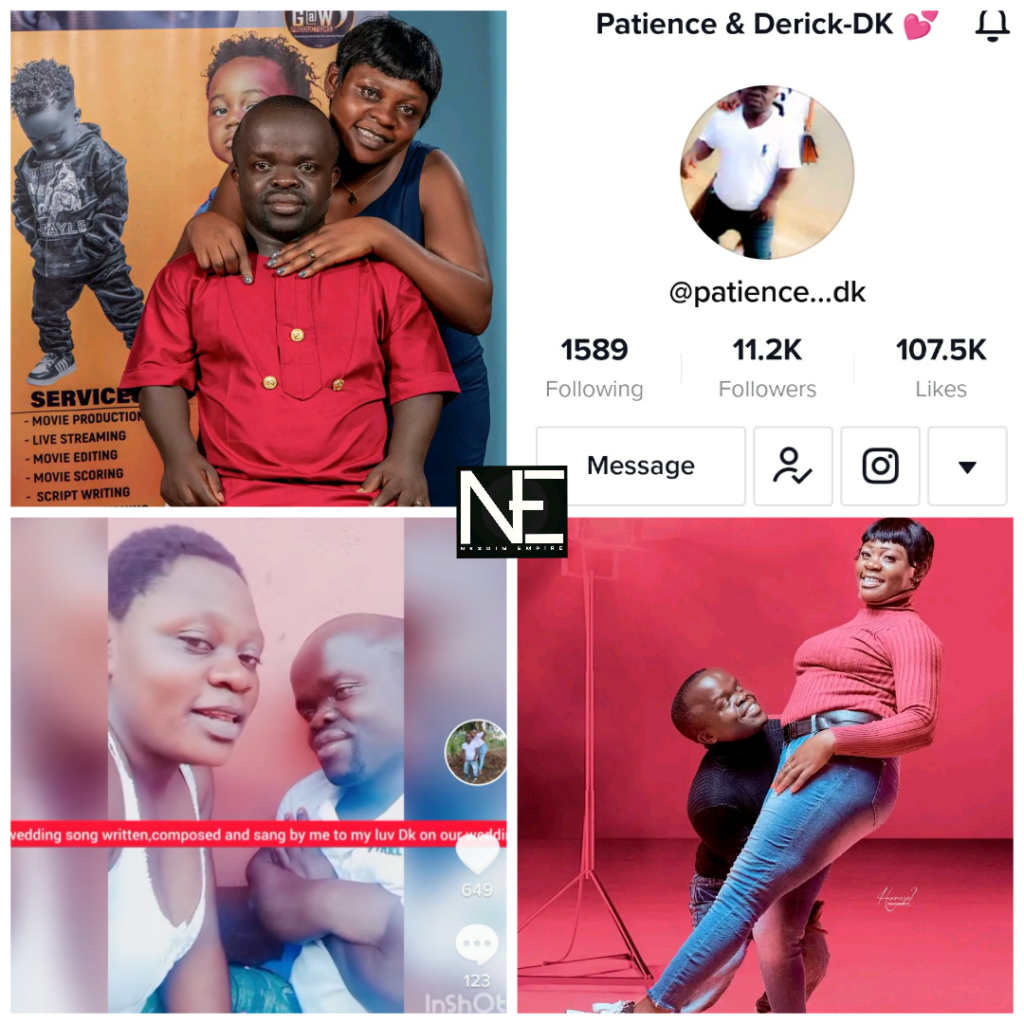 Kahboh Patience and Kwoyela Derick broke the internet as photos of their wedding surfaced.
Out of Cameroon, reputable blogs like Linda Ikeji, Ghana Web, Talk of Naija, Face of Malawi, Daily Post Kenya had their wedding as a major headline.
Today, they are gradually gaining traction as content creators.
In a Cameroonian society, where it is considered strange for a full-grown woman to delightfully get married to a man with a dwarf stature, Patience and Derick are proudly conveying a unique and interesting story.
Diminutive people are often victims of social stereotypes. The story is quite enthralling as a lady who falls in love and marries a rejected man. That's the bait of their popularity and they are leveraging the buzz. People are interested in knowing how they fell in love, why Patience decided to marry Derick and how the couples live.
Their marriage has lured attention across Africa's social media scape and they are using it in their favour to create entertaining content. Their skits are already gaining immense organic views.
The compatible couple have created the "Patience and Derick-DK Show", which is a consistent comic showcase of their lifestyle as a couple. In a very short time, they have garnered 11.000 followers on TikTok and 2000 followers on Facebook. Their influence keeps mushrooming.
In this digital age, where your talent can catapult you to global fame with just one video upload, Patience and Derrick wield the potential to become highly-solicited personalities that can influence brands.
Having amassed following, the way forward is to consistently churn out disruptive and entertaining content.
It is quintessential of capitalising on opportunities in order to scale
https://www.facebook.com/profile.php?id=100075835132930
#nexdimempire