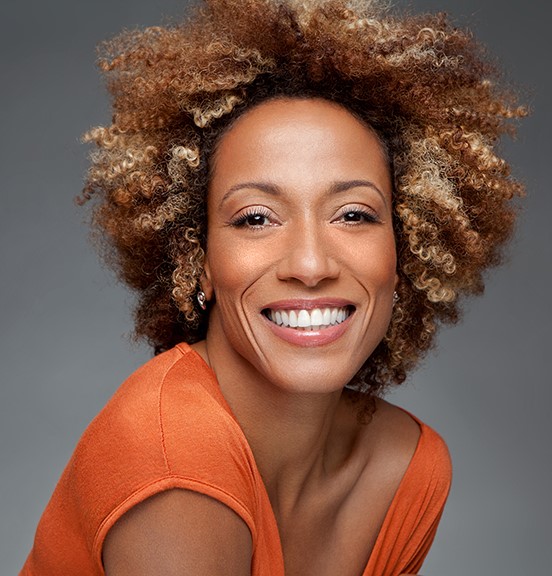 Karine Plantadit is a professional dancer, actress, model, director, a certified yoga teacher and life coach.
Karine was born in France in January 15, 1970 and raised Cameroon as a teenager. She later moved to France where she studied at the Rosella Hightower Dance Center. After seeing the Alvin Ailey American Dance Theater perform in Paris,  she was inspired to move to New York City to pursue a career in dance.
Karine became a member of Judith Jamison Dance company, and later earned a scholarship to the Alvin Ailey American Dance School. She was eventually promoted and performed as a lead soloist in AAADT's first performance company for seven years.
After leaving the AAADT outstandingly, she began performing on Broadway and in television/film.
Karine's exploits on Broadway have been staggering.
She was an original cast member in "The Lion King",  "Saturday Night Fever", "Moving Out", 'Come Fly Away" and "After Midnight'.
On television, Karine featured  in "Sex and the City" , "The Affair", "Smash", "Mozart In The Jungle", and "So You Think You Can Dance".
She clinched roles in the following movies: "Frida", "Chicago", "Across the Universe", "Isn't It Romantic", "Black Nativity" and "short The Way You Love".
Karine Plantadit has clasped a Fred and Adele Astaire Award in 2010 for outstanding female dancer, and was nominated for TONY and Drama League Awards for my role in "Come Fly Away".
It's not just about dance Karine wears many hats.
She has had a successful career in Yoga as an instructor and making formidable strides in entrepreneurship. She is a senior judge and instructor for the renowned Youth America Grand Prix (YAGP) dance organization.
Her two current entrepreneurial endeavors are KAMOCHIMETHOD, an original discipline of yoga, and "Nail Your Auditions™, a series of seminars focused on helping artists perfect their audition and competition skills.
"Despite the challenges and setbacks from time to time, I am truly grateful for an amazing life and career. They have provided me many incredible opportunities and experiences. Continue below as I share a few highlights of my journey thus far" – Karine PLANTADIT
#nexdimempire