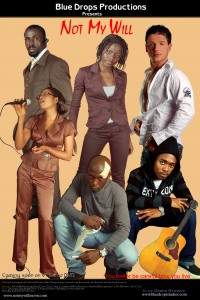 NOT MY WILL is a Cameroonian movie that delves into the vices of contemporary university environments.It is a story of a girl whose huge love for money and the dire crave to gratify herself exposes her into a dangerous relationship.
She drops her talented boyfriend for a young man who lives an extravagant or lavish life due to his opulence. At the twinkle of an eye everything went wrong.How does she pay the price?
This is a story of passion and deception. Inspired by real life events, Weg Productions showcases the diverse talents exhibited by youths today  and the challenges they face as they strive for survival in our fast changing world.
The movie was  shot in Cameroon and UK.
To get more insight about the thrilling movie,visit the official website www.notmywillmovie.com or contact notmywill@yahoo.com
The official release date is still pending.