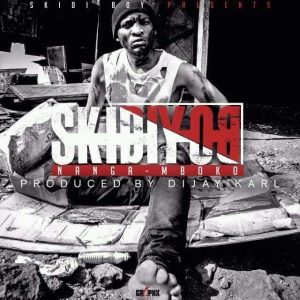 The prolific and ideal rapper Skidi Boy is one of Cameroon's finest acts whose witty fusion  of English, pidgin and French deserves credit. He has so far released "YAOUNDE" and "GERAT" well received by music pundits and fans.
"YAOUNDE" remains the rapper's renown hit track which enabled him take over the streets.
Here comes another sizzling tune titled  "NANGA MBOKO" produced by Dijay Karl. He delves into the struggle in the streets.  
Enjoy !