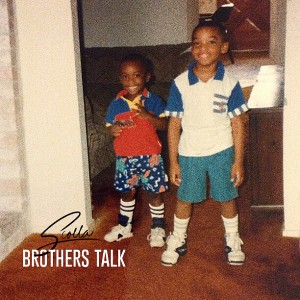 US- based rapper of Cameroonian descent Scolla just dropped a brand new single titled " Brothers talk" .
http://soundcloud.com/scolla313/brotalk
I started working on OG Cool (album) in the fall of 2013 with one of my good friends, Nash B. During that period of time we recorded 30, 40 songs towards what I thought would be the final album. Summer of last year I lost the only harddrive that had the session files/trackouts and bounces for my entire catalog of unreleased music (1200+ songs/production/demos) to that point, (OG Cool included). One of my favorites from those album sessions (and closest to me) is a song called "Brother's Talk".
As a child to a foreign family, growing up in the states I grew used to not having a lot of blood family around me. It was always just me and my little brothers. This upbringing conditioned me to value the people closest to me as family and not just friends.
"Brother's Talk" was a chance for me to hold a conversation with two close homies of mine that have been there as brother's to me my entire life in their times of need. One friend lost a father and the other lost his way.
I originally intended on placing this on the album but for now this is a just a marker for major moments in time. This is the last bounce I did after I originally recorded the record at my home studio.
Much love to my lil bro Nash B for working with me on the production and the good homie, Myles Stefan for the amazing guitar solo at the end.
This is me, no mix just soul & love. I appreciate you for continuing to grow with me. The way is just a little bit longer. We're almost there."
– OG