NexDim
met with Mr R & B himself ; Eddy Besong aka
Eddy B
to tell the world about his career and the advent of a new record label
AVIN-U C
he is part of.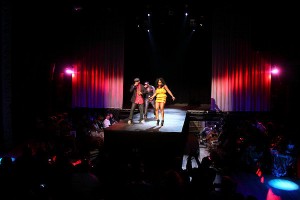 Can you briefly introduce yourself to us?
"Hello world, my name is Eddy Besong aka Eddy B., I'm a cameroonian by birth and a resident of the United States. I grew up mostly in Douala, Cameroon, and went to Sasse college, and migrated to the U.S in 2000. I am a grad student; a medical professional by day and a singer at all times."
Describe us your journey to becoming an artist.
"Well, my journey to becoming an artist must have started before I was born; because I strongly believe in destiny! With influences from some major R&B artists, I believe that God continued to guide me to be where I am today; and I pray that with the hard work Im putting in, he will continue to bless me to become better. I would also like to add that I actually felt the possibility of music being a calling for me back in Sasse where I sang with a band."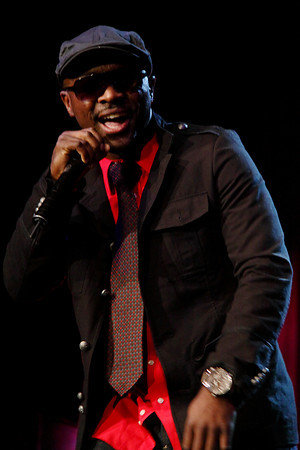 Describe your style of music.
"Thats always difficult for me to answer because my style of music is diverse…but my base style is R&B; which I use to incooperate in all genres of music I venture into. I've ventured into rock and roll, jazz, zouk, reggae."
"I get inspired by current day to day events…and by also listening to a wide range of artists from different genres of music. But most of my inspiration comes from my past experiences…when i look back, i just want to keep moving forward for the better…"
Are you considering a life-time career in music?
"As much as I love music, I cannot say otherwise…"
Have you had any singles or albums in the market?
"No singles or albums out in the market yet… We're currently working on our group mixtape release and promoting other group tracks…but I have a few tracks circulating; and some tracks stacked up, pending my album release early next year…watch out for a lot of my singles coming out soon though…"
'Don't say no' is a beautiful melody.What's the song about?
"Thank you…"Don't Say No" is a track I made off of Drake's beat for his song "brand new". It is a mature song about a young man pleading with a young lady to accept his wish to spend some time together…"
What is your opinion about the use of auto-tune. Don't you think it doesn't give natural aspects of the artist?
"Auto-tune is simply a vocal correction tool, which keeps the artist's vocals in tune. I think that, of course if used, it could signify that the artist needed help at some point to keep their vocals in tune! Unfortunately, it is so widespread now that even legendary artists such as R.Kelly use it. Jamie Foxx (who is a phenomenal singer) has also used it, as well as Mary Mary! These artists are examples that auto-tune is simply something that is buzzing at the moment, but if you are good, you are good, autotune or not…the trick is live performance…when u catch an artist when they're not behind the machine…then you can tell how good or bad they are…"
"Avinu-C came about when Naomi visited Texas in 2009 and we laid down our track
"Mama Africa."
After this, we decided to incorporate our different styles and make good music…
Well, Avinu-C is currently an independent label. But, we're currently in talks with some folks about expansion opportunities, so we're really excited and looking forward to a lot of good stuff…"
Naomi Achu is a force to reckon with.What's your appraisal?
"Absolutely! Naomi is a great singer, she is very energetic, and a very good friend. so, I am very happy to be working with her."
H-Bolo is another artists.What's he up to?
"H-Bolo is like a brother to me, and dude is very enthusiastic ! H and I have been making a lot of songs lately that will be released soon; he is also on a serious grind in talks with expansion opportunities for the label. He also has a couple of singles out in circulation."
Does the label open to signing more artists?
"That is the master plan. As soon as we get certain restraints taken care of, our goal is to include and sign other artists onto the label."
What's your relationship with other Cameroonian artists?
"I have collaborated with a few underground cameroonian artists here in the states, but have not had the opportunity to do anything with the artists doing it big in Cameroon…just to add, I heard the remade version to the stand up for haiti song, and was very impressed! I actually wished I was a part of it. so…Ill be quite interested to work with other cameroonian artists…I think in the stage for mainstream musical genres our African brothers from Nigeria and Ghana are doing a great job; so cameroonian artists have to put their heads together to put our country on that map."
"My future plan is to record and release as many beautiful songs as possible; make our mixtape release party on june 18th in dallas a success; release my album next year and get Avinu-C to a widely recognizable brand; work with some heavyweights in the industry and accomplish whatever it is that God has in stall for me and Avinu-C!!"
Tell us about your best and worst moments in your career.
"Of the top of my head, one of my best moments is when Avinu-c was born. Other than that, its always a good feeling when I hear someone singing to my song or just listening to it – its just an absolutely good feeling. Another good moment is when I finish working on a song and feel like I've put my 100% and feel like the result is good. Another good moment would be when I hear positive criticism, because it makes me want to grow and make myself better… As for the negative, I try to push them aside, because I believe that when u dwell too much on them they become toxic. The only negative instant i can recall was a show we did and had a totally flat response and some boos from the crowd…we learned from it, and life goes on…"
What are the challenges you face in your career as an artist.
"The most major challenge I think I encountered was finding someone who was as passionate about music as I was and who was also very interested in putting Cameron on the music map. After finding my Avinu-C family, I believe that God has something good planned for me, and any other challenge would just be a minor road-bump."
What do you plan to give back to your country, Cameroon?
"My plan is to give Cameroon Eddy B! I think that Cameroon is hungry for more of her sons to put her on the world stage. My plan is to work as hard as I can to make that possible."
What's your favourite Cameroonian dish?
"Fufu and eru…I be bayangi boy all day!!"
How do you relate to your fans?
"I relate to my fans by putting out songs that touch the average person…things that happen to us on a day to day basis."
We appreciate having you.Best wishes with your career.
"Thanks … I appreciate this bro!"
[audio:http://nexdimempire.com/wp-content/uploads/Dont-say-no.mp3]
Mama Africa