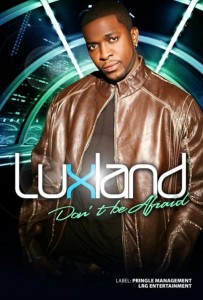 Plainfield, New Jersey transplant by way of The Republic of Cameroon – the meaning of Luxland's very name speaks of his destiny as a superstar, born to shine as the light of the land! A natural hustler, Lux has long lived the life of struggle. Listening to the parental admonition which extolled values of hard work and dedication, it was only natural that Luxland's art soon imitated his life.
At the age of 14, he responded to the cry of Hip-Hop/R&B music reaching out for him. Like a master chemist, Lux has combined his hard knock knowledge of the streets with the influences of old school Hip-Hop (Rakim, Run DMC), R&B (Michael Jackson, Gerald Levert, Keith Sweat) and Reggae (Bob Marley), into a formula all his own, referring to his unique style as urban pop. Not simply a singer/songwriter, he is a pianist – pouring his heart and soul into his music. As a member of the NJ based group RuffKuttz, in 2003 Luxland appeared on two singles, "Hustle on These Blocks" and "U Gone".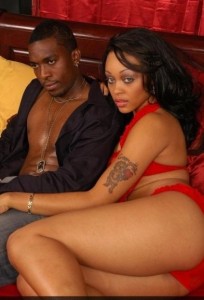 The songs sparked some interest, obtaining spins on Hot 97. "Hustle on These Blocks" was among the top ten songs on local NJ station 90.1. This led to performances with artist like Baby Cham. A large portion of Luxland's music appeal to the common man is his genuinely humble disposition. With a style all his own, Lux distances himself from artists who exalt riches over the things in life that matter most, like love and relationships.
His single "Home Alone" (which features Freeway), is a testament that Luxland believes in old fashioned monogamous relationships. The debut album, entitled "Soul Mate" released early 2009 on LRG Entertainment. Songs include the title track  "Soul Mate", "Girls Romancin'" featuring Beenie Man, and "Home Alone" featuring Freeway.NOW AVAILABLE ON DIGITAL DOWNLOADS ….ITUNES,AMAZON e.t.c.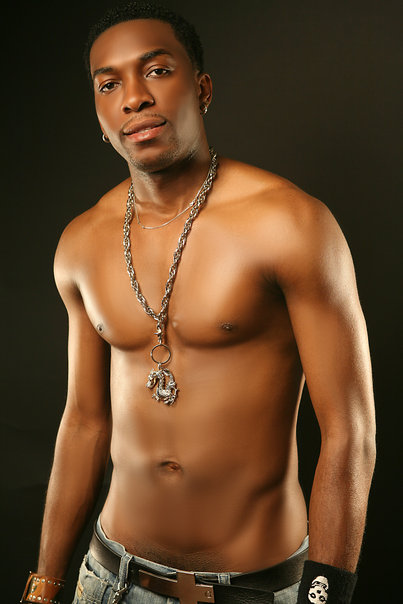 Luxlands records have flooded the R&B Mixtape circuit with great Love and support from the Hottest Dj's. "Don't Be Afraid" and "Home Alone"  feat. Freeway" is currently on Dj Finesse, Dj Chuck T, Dj Big Mike, Dj Love Dinero, Dj On Point, Dj Rello, Dj 350, Dj Sweet Music, and Dj Kool Kid mixtapes and more to come. His records have also hit the major Strip clubs in NYC and are getting spun everynight at SinCity, Sue's, Players Klub, Bada Bing, and Taste of Honey. Sat radio is willing to pick it up and Mixshow radio jocks at Hot 97.1 and PWR 105.1 are starting to play these buzz records.
Nite Club Dj's are also supporting these records at Taj (Dj Goldfinger & Dj Fatfingaz) Suzie Wongs (Dj Big Kap & Dj Ty Boogie) Club Imperial (Dj Mike Sessions) Home & Guest House (Dj Big Kap, Dj Self, & Dj Will) and many more adding to the list everyday.
Wuna checkam out!!
DON'T BE AFRAID by Luxland
HOME ALONE BY LUXLAND FEATURING FREEWAY