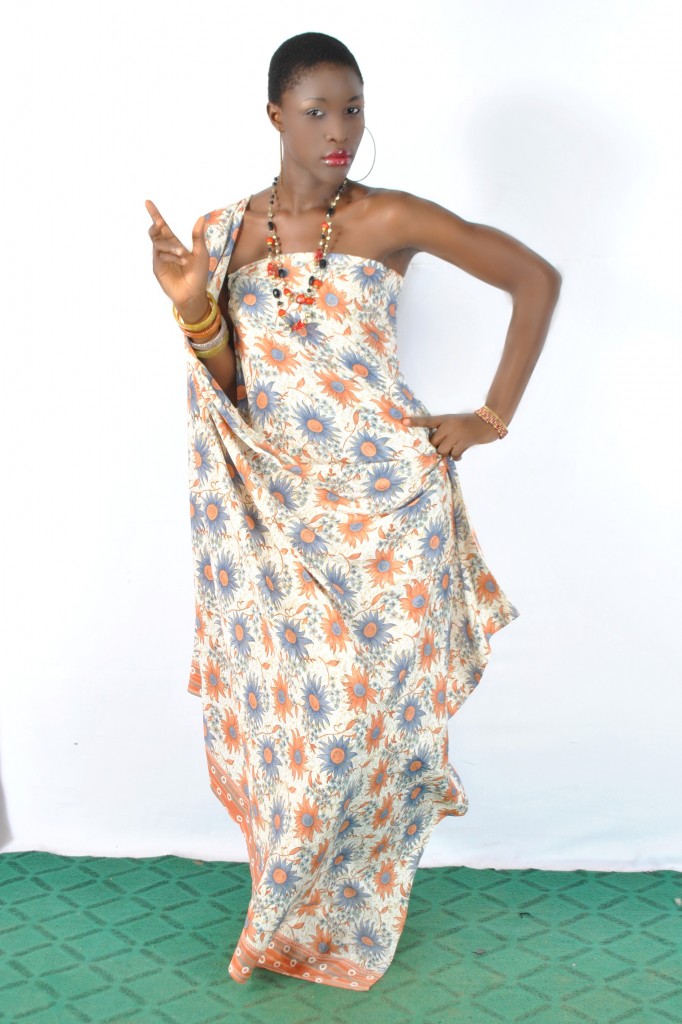 Born on June 19th 2011 in Kumba, AaBLASHD AGENCY has skyrocated the blitz and glitz of fashion as they introduce fabulous models with style, design and beauty, exposing the inside of every woman, with the first bikini show in the South West Region. With audience going gaga, fashion in the South West Region is experiencing a wind of change. In every tongue the trendy activities of AaBLASHD is a thing of great confession. In an exclusive interview with Susan Beyombe, one of its finest models, NEXDIM enjoyed the ride into the agency's mystery.
NEXDIM: Hello Susan, we are glad to have you on NEXDIM
SUSAN: It's my pleasure
NEXDIM: Tell us, what is AaBLASHD?
SUSAN: AaBLASHD is a modeling agency aimed at encouraging, promoting and training young girls and boys with great aspiration of becoming models. It transforms them from nothing to something. And I am an example.
NEXDIM: As a model, is without doubts that your looks are extremely glaring, like right now. Please tell us your secret.
SUSAN: Sincerely speaking, AaBLASHD has played over 75% role as regard my looks. That is from make up training, gym sessions and beauty tips. Without which I guess I wouldn't be this glaring. So with this look, I say thank you to AaBLASHD.
NEXDIM: It caught our attention that AaBLASHD Models hit the runway in BIKINIS, tell us your very first experience.
SUSAN: Modeling is fashion and fashion is sacrifice. To me, it was fun and from the crowd's respond with hailing and applauses we were certain we have hit the jackpot. I believe as a model Bikini is one of the most casual out fit, and no matter how long I run from it the 'D' day might just be my last. I was so shy and lucky cos I wasn't the first online to hit the runway. As the hailing continued so was my courage and when it was my turn, I just realize, I was in and out without a panic. It was a beautiful experience.
NEXDIM: How often have you paraded in bikini since then?
SUSAN: When ever we have a show Bikini is among the outfits and we have had three shows so far.
NEXDIM: What do you have to say about the crisis and challenges AaBLASHD has been facing.
SUSAN: To me there is no success without a trail. I believe in challenges and that's what makes man. We are just a year old and have created a lot of impact on the society and that is something to boast of. There is no fear or tension in the agency and no matter how much people talk, they have nothing to do but to remain Zen
NEXDIM: Any advice to youths in respect to your career?
SUSAN: Oh yes, ¾ of Cameroon's population call us prostitutes but the truth is ,we only sell what we wear and not our bodies. So if you ever dream of becoming a model do not let this prostitute thing hold you back for I say it is a responsible, creative and lucrative career. What ever you become at the end , is your choice. It is as clean as football but the players make it dirty. And for those already in it, learn to follow your shadow and take baby steps all the way to success. If not, your fall will be that of a laugh.
NEXDIM: Thank you SUSAN
It is without doubt that the zest in this agency cannot be quantified. With a gleeful appearance, AaBLASHD has shown a blithe disregard for danger despite all glitches surrounding it. We all hope that AaBLASHD with more of its shows add zing to Fashion, Entertainment and to the South West Region of Cameroon.
Interview courtesy of AaBlashd