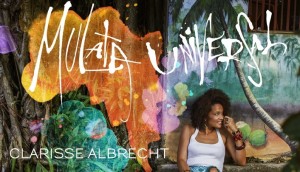 Clarisse Albrecht is a French /  Cameroonian singer based in Dominican Republic.
Her debut single « Você Me Da » won the MOAMA as Best African Diaspora song in 2011. She is actually promoting the release of her debut album « Mulata Universal ».
"Bringing together in a subtle fusion Soul and Bossa-Nova, my proposal with « Mulata Universal » is to offer a musical journey through which, as a lyricist and songwriter, I free my heart and soul using sometimes Portuguese melancholy, using sometimes the universality of english. I've made this album for music distingue lovers, digging elegant and timeless productions, that hopefully could be classified among those from Sade or Cesaria Evora.
Here's a link to listen
https://soundcloud.com/clarisse-albrecht/sets/mulata-universal-album/s-bG4gc