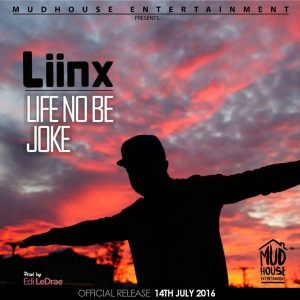 Liinx  is on his 3rd single after "Ashia" and "K-Town". This time, the production credits go to young trap king Edi LeDrae who has marked the Cameroonian music scene especially lately with some mouth-watering releases like "TurnUp" by Nabila and "Versace" By Ebako just to name a few. The Kumba-born rapper sticks to his ever-motivative, message-filled, no-cursing and cencored raps to make it an open production fit for consumption by all age groups. Check out the tune below .
About Mudhouse Entertainment
Mudhouse Entertainment is a young Cameroonian label created in 2015 by Tabot Perpcy a.k.a Liinx who is also the CEO. It is home to Mister Elad and Liinx. The label is based on producing music with moralilty as its foundation. Music with uplifting content so as to drift from the urban trend of the use of vulgar language and visuals. This has given the label a positive and acceptable place in the industry after its very short existence.