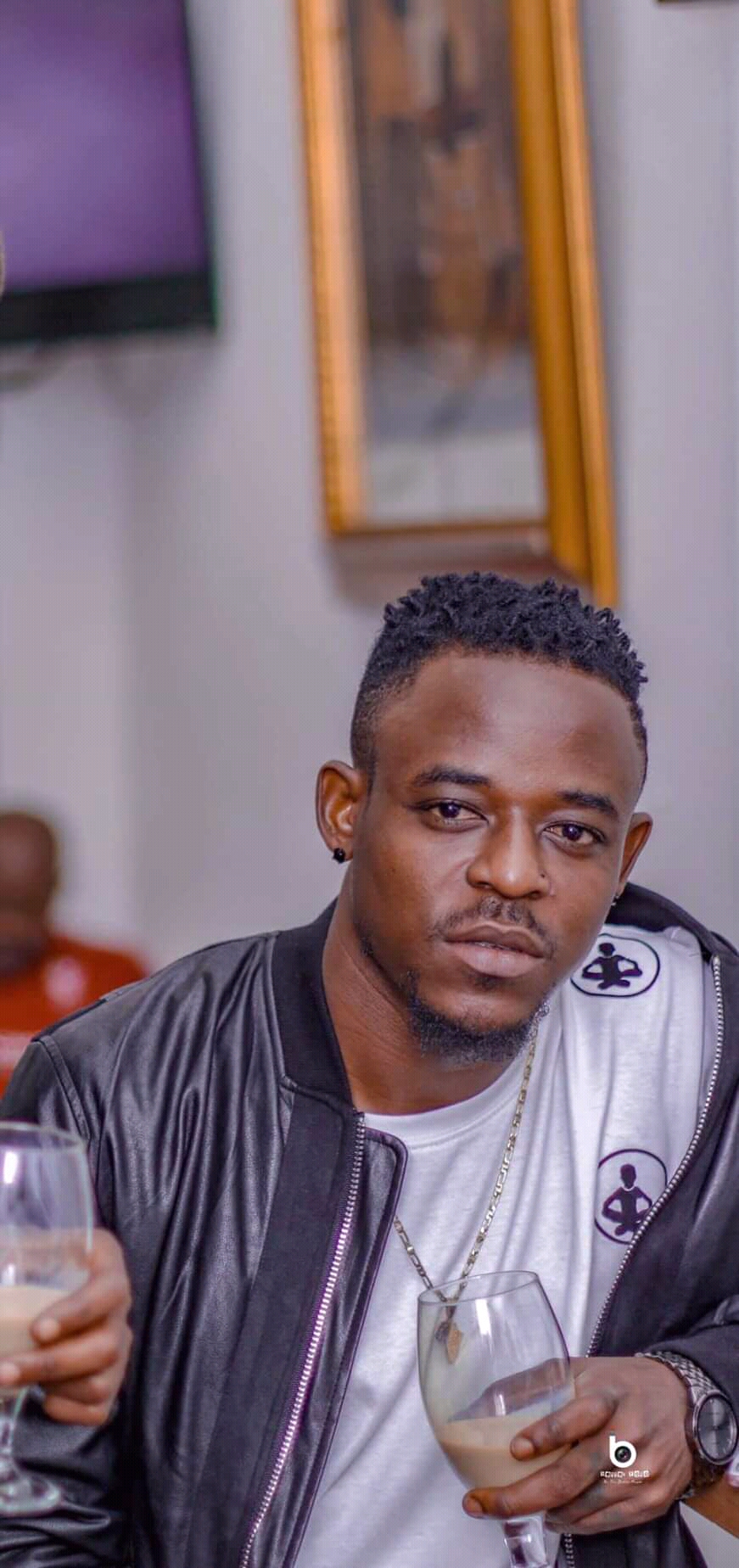 ? MIC MONSTA: A LYRICAL GEM WORTH THE KING'S RANSOM. ?????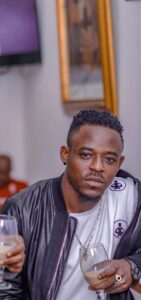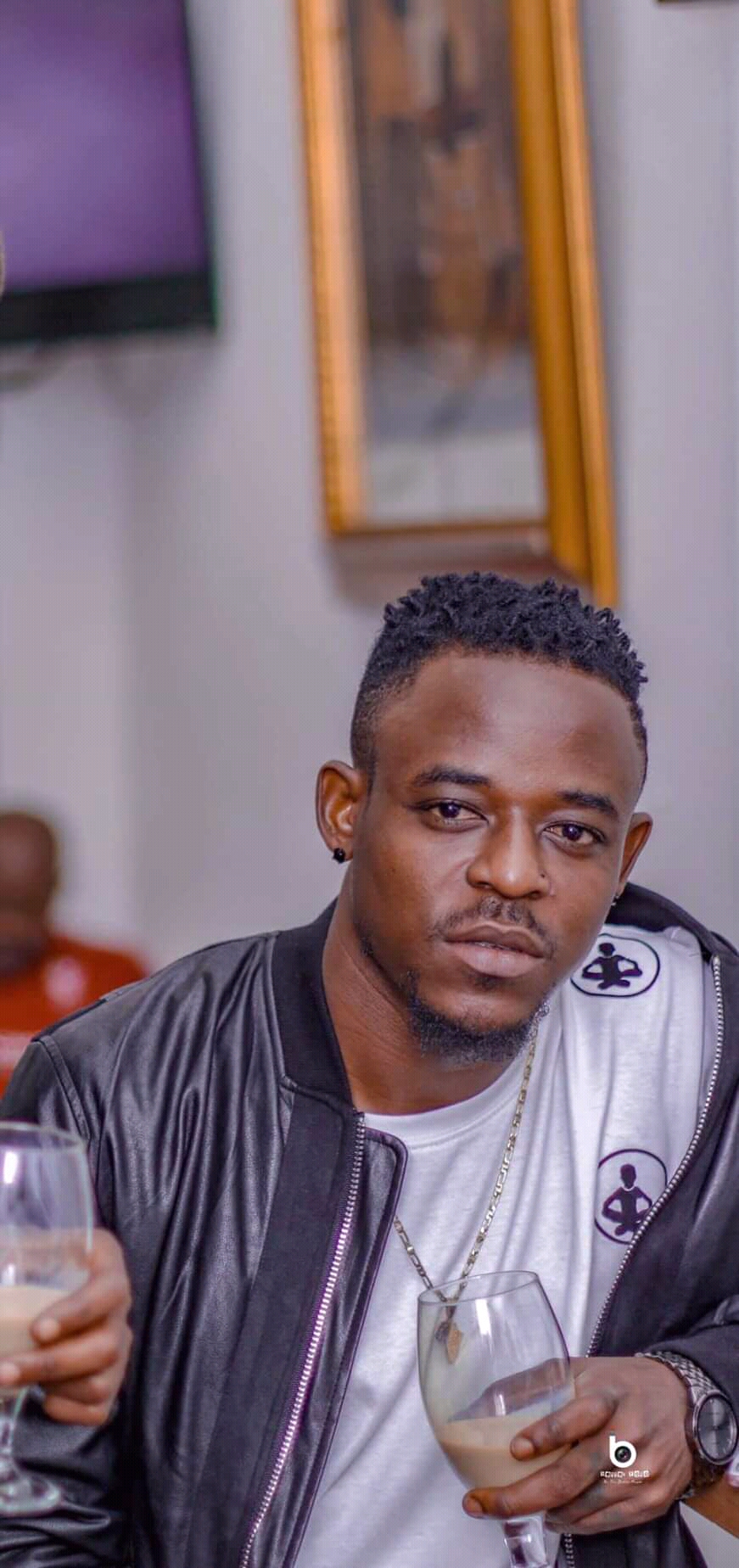 Mic Monsta , christened Molua Alous Mosima was born on the 6th of February 1991. He hails from the Bakweri ethnic group .
He was raised in Kumba, where he attended primary school and secondary school.
He developed early penchant for art; dancing and music.
By 2008, Mic Monsta lip-synced famous rap songs and nurtured the passion to start crafting his own lyrics. He was also a member of a dance crew that earned overwhelming reputation in Kumba.
Monsta's writing style is replete with an avalanche of literary devices like allusions, metaphors, soliloquy, allegory and similes that make him sound like a poet laureate. He has been monikered "Mayor of punchline district" and "Microphone Njorku". His music is relatable and connects to the soul of the listener.
His debut single "I no get chorus" was released in 2011. Attention gradually drifted to Mic Monsta in Kumba , as he enjoyed radio plays on Ocean City , Lakeside Radio and street credibility. He had a stint of hustle to feature on blogs and entertainment platforms
that could showcase his worth to the world.
After obtaining his Advanced level, Mic Monsta moved to Buea which was the hub of entertainment.
He later unveiled "MyThoughtsTheMixTape" which is a couple of cover songs from rappers that have inspired his creativity.
Off the  Mixtape, the song "Njorku" (Lil Wayne Faded Cover) was phenomenal .
In 2012, he released 2 songs off the Mixtape; "Aboki" (Ice Prince Cover) and "Drink" ( Kendrick Lamar Cover).
In 2013, he released "ABCFreeStyle" (Lil Wayne 6foot7foot cover) .
In 2014, he joined Best Music Inc which was home to producer Slimbeatz,  Nami Na Mi Nami Cyrus , Ewube, Tzy Panchak , Leslie Klen and Bird.
He released an Ice Prince cover "N-word" in Sept. 2014, which received critical acclamation.
Mic Monsta remixed Jovi's hit "Bwam" , which fueled controversy across the industry. His verse had punchline-dominance , extraordinary charisma and verve. He could now be paralleled with a heavyweight rapper like Jovi due to his performance on the song and considered a lyrical gem .
After the polemic petered out , Jovi accredited Monsta's lyrical prowess and invited him to feature on his song "Et puis quoi " remix.
Mic Monsta closed his 7 songs Mixtape Album by releasing "KingKong" ( Vector Cover) ft Crispy Rap-Daredevil
"E no dey" released under Best Music made him hoard more popularity.
Mic Monsta clasped a deal with Kreef Entertainment owned by US-based event organiser Ebangha Njang and Eva Ndumbe. Mic Monsta's career surged up after releasing "Fear" . "Fear" is a self-extolling song in which the rapper flaunts his musical attributes and adroitness. It's taste of originality embroidered with 808 Hip Hop kicks gave the song it's uniqueness and value. He earned more recognition on TV and radio platforms in Cameroon. "Fear" was a chart-topping hit on Boom TV and enjoyed rotation in clubs across South West and North West Cameroon.
In September 2016, he uncloaked "Kwata State of Mind".
In July 2017, he released "Freedom of Speech" featuring Dready Christ.
He terminated his working relationship with Kreef to start a new journey with Coastal Records. He dropped the club banger "Change Your style" featuring Dready Christ.
Mic Monsta released a mixtape titled "
In 2018, he launched Kwata Music and released "One pot soup " (March 2018) and  "One Wish" featuring Ewube.
"Random thoughts" , a thought-provoking freestyle dropped in June 2019.
In May 2020, he collaborated with Torch City on "Njaka". He later dropped "Positive Vibes" produced by Payne in June 2020
November 2019 marked a milestone in his career as he released "Johnny" produced by Dijay Karl.
He's now gearing up to drop a mouthwatering remix features Salatiel.
Mic Monsta has worked extremely hard, he's resilient and committed in transforming his craft into wealth.  He has launched his clothing merchandise "Kwata Pikin" .
If you believe, you can make it.
Get Inspired !
Written by Nexdim
www.nexdimempire.com