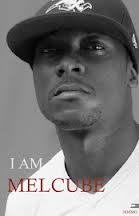 As a record exec and artist, one must ride in the fast lane and avoid photo finishes. This is the mantra Melcube is surely trying to follow as he drops track after after. In the wake of his lady pleaser " Love knight", the rapper has released after track titled "Down low". Without being  The Mentalist, one must predict that this song will be considered an ear sore, not worthy of the Melcube we know and love. The beats are below par and vocally the song augurs more of a studio session amongst friends than a track intended for public consumption. Sincere fans will surely wonder what was he thinking and whether this is really their Melcube. Simply put, between "Say it" and "Down low",
there is a yawning gap.
Before you agree or disagree, do listen to the track.