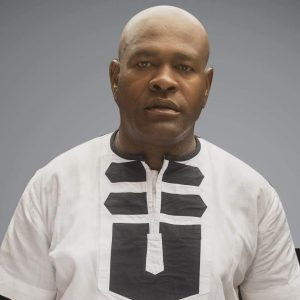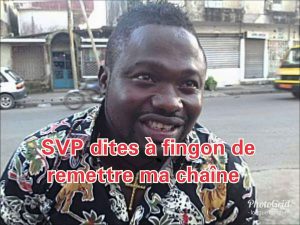 Cameroonian makossa star Longue Longue Simon famous for his breakthrough hit song "Ayo Africa" and a myriad of successful songs to his credit has speedily garnered an incredibly large following on social media. The advent of going Live on Facebook is the artist's most powerful tool to create buzz and attention for himself. Dubbed Longue Longue TV on Facebook , Le "liberateur" amasses thousands of followers daily with his usual intro "Connectez-Vous, Connectez-Vous mirthfully rephrased by fans "Collectez-Vous, collectez-vous". 
Longue Longue has used this medium to divulge secrets , throw jabs at other artists, expose his lifestyle , flaunt his acquired property , contracts and money.
However , a plethora of fans think he's mentally ill or depressed and deserves to marry Clarisse Wopso who is also behaving starbgel
Apart from calling President Tchop a paedophile, attacking Lady Ponce for owing him money, insulting Petit Pays and Richard Bona, in a recent live video on Facebook and other media platforms like "Disons Tout" on Equinox TV , the "Kirikou" singer made a shocking declaration that Comedian Fingon Tralala stole his 2500 Euro-worth chain 7 years ago. 
This video has gone viral igniting a reactions and a heated feud between them. 
The video provoked the France-based comedian to react debunking the accusation. He angrily promised to face Longue Longue whenever her returns to Cameroon to settle scores. During an interview, Fingon recounts how Longue Longue stole eye glasses and a mobile phone in Paris that was later discovered in his underwear after being searched. 
Though entertaining and trendy , it is quite evident that Longue Longue' s live videos have rather been creating a stale atmosphere for him, and inflaming more enmity.