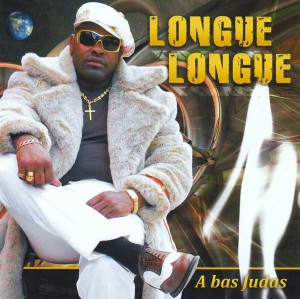 Our Cameroonian celebrity best known for his hits "Africa","Privatiser",Kirikou , and Canal D'or 2009 ;Longue Longue has been a subject of humour because of  his gross public misconduct.
Despite the  virtuous attitude seen in music videos and on stage, just a small skirmish would make his true behavior portrayed.
I can remember his fight at Marche Congo where he was rescued by the goodwill of some merchants.
This weekend, the artist was involved in a shameful act of barbarism.The scene took place on the road to PK 11 in Douala. The artist driving  a big car suddenly suffered a break down due to lack of fuel. While he tries to solicit some residents to give him a helping hand, words came from  a passerby "Longue Longue aren't you  ashamed, you sing about  CPDM and yet you have no fuel in your car"

Longue Longue looked around but couldn't identify who offered him the speech.He finally sees a scapegoat,a student of Lycee Ndoghem who was seriously laughing.
He suddenly advances towards the boy and gives him a series of punches .The friends of the latter, surprised by the cannibalistic behavior of the artist decided  to rescue their school mate. All the  students threw themselves on Longue  Longue and gave him a good correction rubbing  the whole of his body with mud.
To release him, the  students want him to sign an undertaking with the police to transfer to the student in question the sum of 40.000 frs as compensation for the mobile from he lost in the course of the fight.
Savour!
kirikou by Longue Longue

en langue francais,visitez www.afrogrooves.com