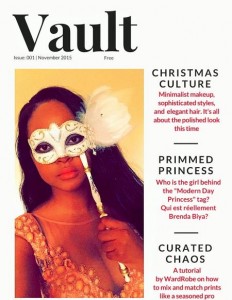 Vault; a quarterly bilingual fashion and beauty packed mini magazine launches online to celebrate the one year anniversary of Bonamoussadi based mens and womenswear boutique WardRobe.
The magazine brings to your attention what's hot, who's hot and which places and brands the team behind public relations agency ModeMaison PR love from Cameroon, Africa and the rest of the world.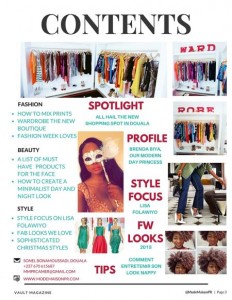 In this issue, discover the design brands currently sold at WardRobe, find out who are looking stylish and gorgeous from Cameroon, which Nigerian designer's style we are crushing on as well as be in the know with haircare and beauty tips. Also get ready to fly away and escape it all on our "African Escapes" series and bon plan! Oh don't forget our VIP cover girl, she is a beauty!
Feel free to use the hashtag #IamVaulting to share when you are reading the magazine
To contribute to the magazine or to feature your brand or products, please contact us at: mmprcamer@gmail.com
To visit WardRobe: Sonel Bonamoussadi, opposite the Mayor's office.
Tel: 670 615687
Instagram: @modemaisonpr | @wardrobe237
Twitter: @ModeMaisonPR
Facebook: www.facebook.com/ModeMaisonPR