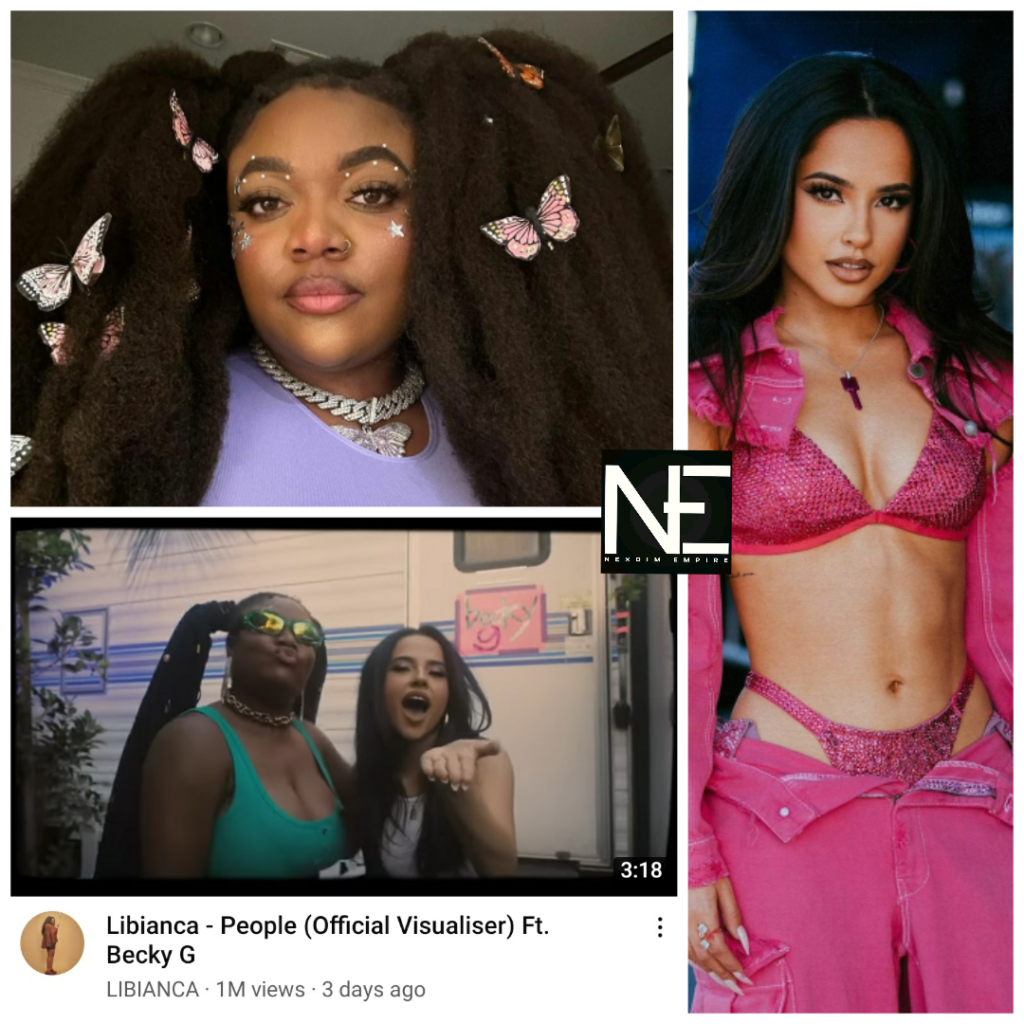 Cameroonian singer Libianca currently has over 200 million streams on Spotify. Her strategic collaborations have been helping to surge her streaming numbers.
"People" remix featuring American superstar Becky G has amassed 1 million views in 3 days. Libianca is currently garnering massive following in Spanish -speaking countries across the world.
How big is Becky G?
??Becky G's biggest song "Mayores" has a total of 2.2 BILLION YouTube views
??Her second biggest hit "Sin Pijama" has a total of 2.1 BILLION YouTube views.
??Becky G has a total of 36 million followers on Instagram and 19 million followers on Facebook
??She has won 9 Latin American Music Awards
??She achieved commercial success with her single "Shower" (2014), which became a top twenty hit on the Billboard Hot 100 chart. It went on to earn a multi platinum certification from the Recording Industry Association of America (RIAA).