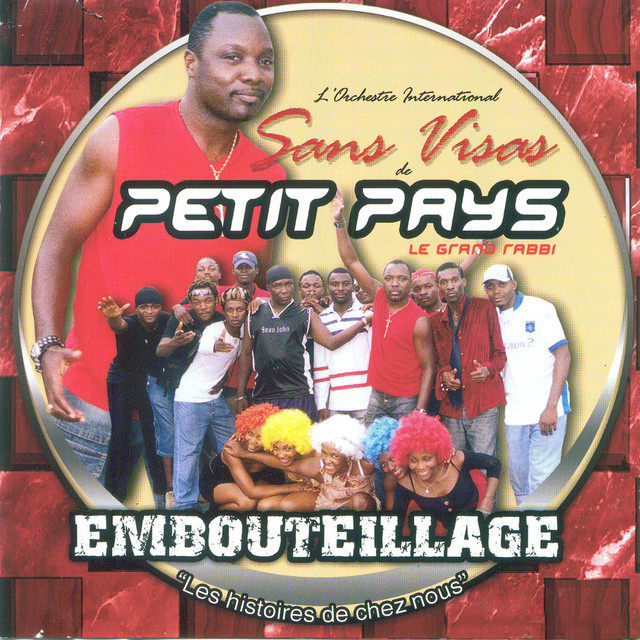 LES SANS VISA DE PETIT PAYS: THE STORY OF DISCIPLESHIP , BREAK-UPS , BREACH OF TRUST AND SUCCESS.  ???????
53-year-old Cameroonian musician , songwriter and multi-instrumentalist PETIT PAYS is known for his musical ingenuity and uniqueness. His embroidery of conventional makossa rhythms , soukous , zouk and salsa gives a portmanteau of "Makossa Love" , birthed in the 80s.
Repatriated from France as an illegal immigrant in 1986, under the helm of Giscard as President and after releasing "Ca fait mal" and "Salamalekum" , he was inspired to create a group called "Les Sans Visa" , an academy to mentor budding artists.
Petit is unarguably one of the most valuable musical assets in Cameroon to have uncloaked great musicians like Njohreuh, Samy Diko, Pakito, Herve Nguebo, 007, late Feelingue Hiroshima, Samantha , Moni Eka ,  etc .
With sobriquets like " Le Turbo d'Afrique" , "L'avocat défenseur des femmes" , " King of Makossa Love" , "Oméga" , "Adonaï"," Le neveu de Jésus", "N°1 Mondial", "Le Prisonnier d'amour", "Le tenant du titre depuis '87", "Rabba Rabbi", "Le Grand Maître", "Effatta" , Petit Pays is a living legend , admired by millions of Africans.
He's not a fashion plate like Koffi Olomide , his dressing is often considered offensive by his fans but his remarkable impact can't be taken from him.
Petit Pays had a lot of admiration for Sallé John and his legendary group "JohnoCo" and Black Styl.  After his first 3 solo albums, he began developing the desire to create his own orchestra.
In his album "Avant gout"(1993) , he mentioned Jomby Opango, Bobby Nguime and his lifelong companion Hilaire Penda as contributors to the the success of the album.
Les Sans-Visas de Petit-Pays participated in the album  "Les meilleur des meilleurs" comprising Paolo Pondy, Hilaire Penda,  Bass Laurent Culotto,  Fabrice Hannequin (Tiffa) and Ebeny Donald .
In 1995, Petit Pays was invited at Lycée Joss for a recreational evening. On his arrival, he found a group of young people performing on stage, a band called  "Les Krashu" musicians like  Jojo Moussio, Aubin Sandjo , Kool Bass, Henry Dinna and Sylvain Ngondy.
He met Sylvain Ngondy who was a student at College Libermann and requested him to bring his friends together for a project.
He assembled bassist Sosso Marcel , drummer Marcel Mouangue  (later  replaced by Alex Bodjongo), pianists Benjo Zibi De Yaounde  and Innocent  (later replaced by Émile Nke)  Vicky Kwin and Nicole Mara were called up for vocal backups.  Henry Dinna also joined.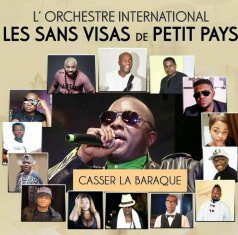 Later Sylvain scouted  vocalists Samy Diko , Njohreur and instrumentalist Jeanot Hens joined    "Les Sans Visa" . He accomodated them at his house at Makepe.
The group recorded their first album dubbed "Korta, Les Dignitaires", with a hit like
"Meme Les chefs d'Etats meures "  , the band was distinguished as  "Best African Orchestra of the year in 1996" in Libreville.
Samy and Njohreur decided to leave the group to pursue solo careers.
Njohreur collaborated with Sergio Polo on "Zingué" which was a national hit.
Jojo Moussio signed a  juicy contract in Abidjan.
Kaisa Pakito joined the band in 1996. With Emza, the band recorded  "Evangile"  in 1997 which was a phenomenal success.
In 1998, Henry Dinna left the band, but the group resisted the storm.
Les Sans Visas had newcomers to replace those who had parted ways.
Singers Junior Sengard , Monny Eka and Philippe Miloko,  Hausa Drums , guitarist Herve Nguebo (Nguebo Solo) , Baby Bass and pianist Pierre Ngome .
In 1999, the group returned to the studio to record "Alawubade", "Esuwa" which was a massive success.
After the album, they disbanded.
Pakito and Sylvain broke away to form "Les SANS AVIS".
Jeannot Hens became the leader of the orchestra assisted by Benjo Zibi. They recruited Xavier Lagaf, Guyzot, Feelingué (from late memory),  Mathematik, Bisou Bass , Éric Drums, Sony 007 and Quamey Naimro.
Jeannot Hens also left the band to pursue a solo career, abdicating his position .
Zibi took over from Jeannot Hens  but later left to settle in Europe.
Naimro naturally became the head of the band.
The group received a breath of fresh air when Monny Eka , who had quitted with Pakito returned.
Naimro consolidated his group by recruiting Tity Mosely and Paco Bass.  They recorded the album "Ennemi Public" in 2003.
In 2004, Les Sans Visa unveiled "Embouteillage" and broke up again.
Naimro left with Tity, Paco, Éric, and Fils Unik and formed the 100VISA AKDEMIA.
Achille Botafogo and Jean-pierre Fiong were intergrated into the group.
Petit Pays felt betrayed by some ex-members of Les Sans Visa due to their ungratefulness . He's been selfless , sacrificing his time and energy to mentor other artists and keeping himself under the duvet with no album for a while.
He got back to recording . He released;
2005 : La Monako
2006 : Ekamofok
2007 : Frotambo
2009 : Fiko Fiko
2010 : God Go Pay
2011 : Gagnez Gagnez
2013 : Papa est sorti
In 2014 , he formed Génération Effatta  Sans Visas Junior and in 2018 released "Casser la barraque" .
"Ndongo, le piment" a single which was a propitious hit at the time of its release  suffered the impact of Petit Pays' absence after being knocked down by a bike in Makepe.
On his sick bed, he's still promoting his new protegee Eskalilubere de Petit Pays.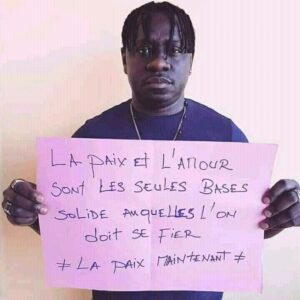 In October 2020 , Petit Pays labelled Samy Diko and Njohreur "des petit doungourou" on a programme "Yayato" and later acccused Samy Diko of poisoning him. This sparked controversy.
Samy debunked the accusations  saying he has so much respect for Petit Pays and he's ready for a head-to-head confrontation with him to expose the truth.
Petit Pays is renown for his polemics and buzz.
He remains a legend !
By NEXDIM
#nexdimempire #PetitPays #lessansvisa