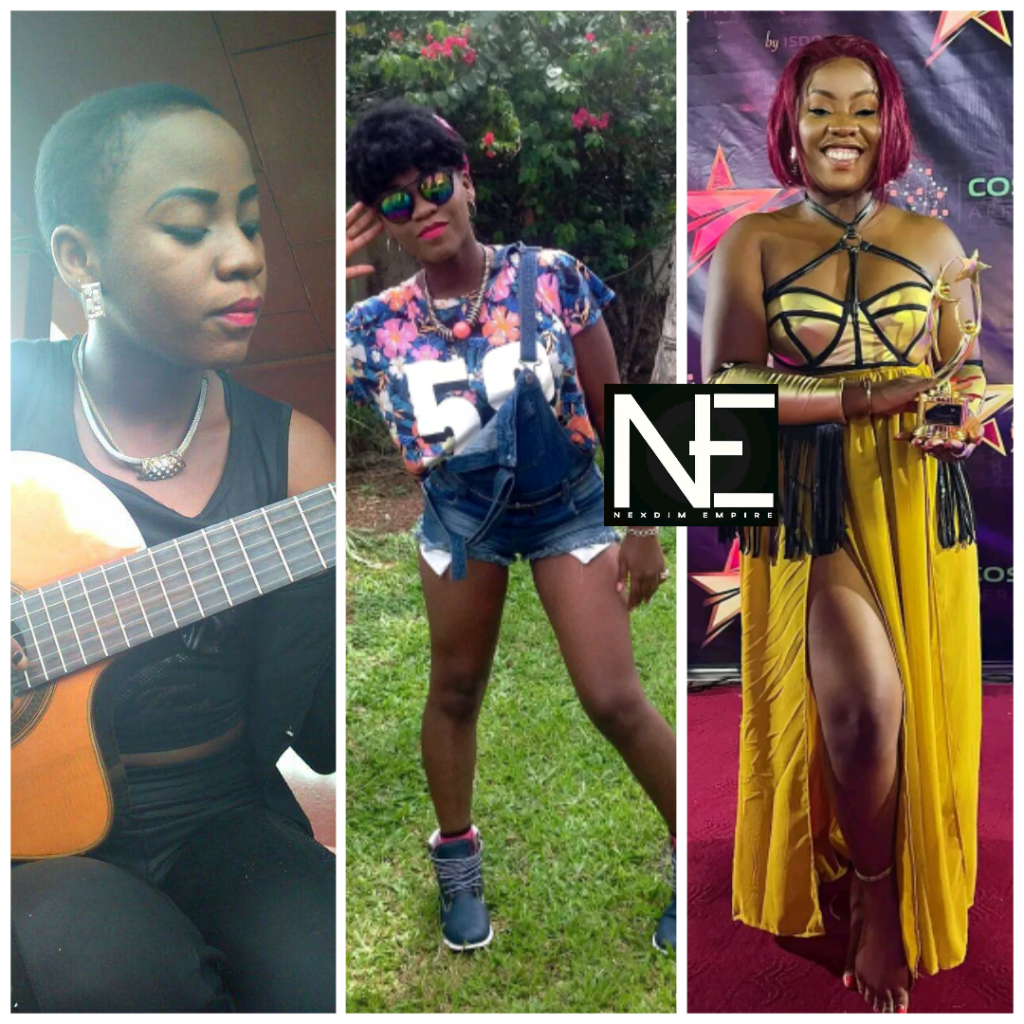 KRYS M currently has the most successful song in Cameroon with 14 million views within 5 months. "Chacun sa chance" is a relatable song about unemployment and hardship in Cameroon, but gives hope to those who are hardworking and tenacious. After facing failures in her music career, she kept on trying. Today, she is a multiple award-winning artist, stacking up millions weekly.
On Canal 2 International, Krys M explained what inspired her:
"The song is inspired by my life journey. For those who know me, I've been in the music industry since 2013 but it has not been rosy. I didn't have that thing that will make people discover me.
When I go for media shows, they'll try to question me that I've been in labels where other artists are succeeding. What's wrong with me. Everytime, I responded; I'm not God. I'm not lazy. I work hard. I'm focused. If I haven't succeeded, it's maybe because it's not my time yet. My time will come.
Everytime I released music, it always sounded like someone else. I'm not so good in my dialect but I knew I could do something original. I'm from Baleng. Even it's in French, it should have a traditional undertone. That's why I decided to change my accent. Because if I sang in a typical french accent, it wouldn't have given that originality".
KRYS M BIOGRAPHY
Megne Noubissi Christelle was born on January 30th, 1995 in Yaoundé. She hails from Baleng, Mifi – West region.
She was discovered in 2013, during a talent competition MO CASTING.
Her group Mo' Girls won the competition, which enabled them to release their debut single "Secouer Lo" featuring DJ Arafat.
The group disbanded in 2015 due to the unavailability of their sponsor.
In 2016, Krys M did covers of popular songs. She released an acoustic cover of Mr Leo and Locko's song "Supporter".
KRYS M resurfaced in the music scene after the hiatus under the famous label BIG DREAMS ENTERTAINMENT, former home to LOCKO
Worth-noting, KRYS M and Locko had been singing together since college days.
She released the song entitled "T'oublies" and later collaborated with Locko on the song "My Love".
In 2018, she won the GREENLIGHT AWARDS in the Best Musical Revelation Category.
In 2019, KRYS M got signed by Les Courdes Production. She released her second single "On fait comment" and "Mon Ideal" featuring Locko.
In 2021, she released "Cherie Coco, which was not a huge hit.
2022 was her year of breakthrough with the song "Chacun ca chance ". The song has amassed 14 million views on YouTube in 5 months.
KRYS M is about to reproduce her previous success with "Qui Croira Verra". She conveys the message that whoever believes in his/her dream, will see it come to pass.