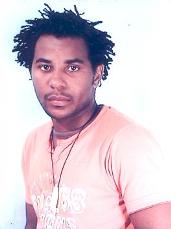 Many music fans have been wondering about the whereabouts of the  
"Si tu voir ma Go"
hit maker; 
Koppo
. We just learned he has a CD in stores featuring
Petit Pays
.
"This is a project dating back since November 2005, someone told  me
Turbo
was a fan of my music. I was so aware, I took the first step, I went to see him in Douala and asked for a  featuring . He called his arranger (Sion), he mimed a sound … after a few days, we recorded. So I entitled  it
"Des questions qui se posent"
(issues arising). The song has been released  in a 5 tracks collection by
Petit Pays
;
" Casanova".
The CD costs 2000frs CFA, at MC POP MUSIC.
"I'll also include it in my album that will be coming shortly"