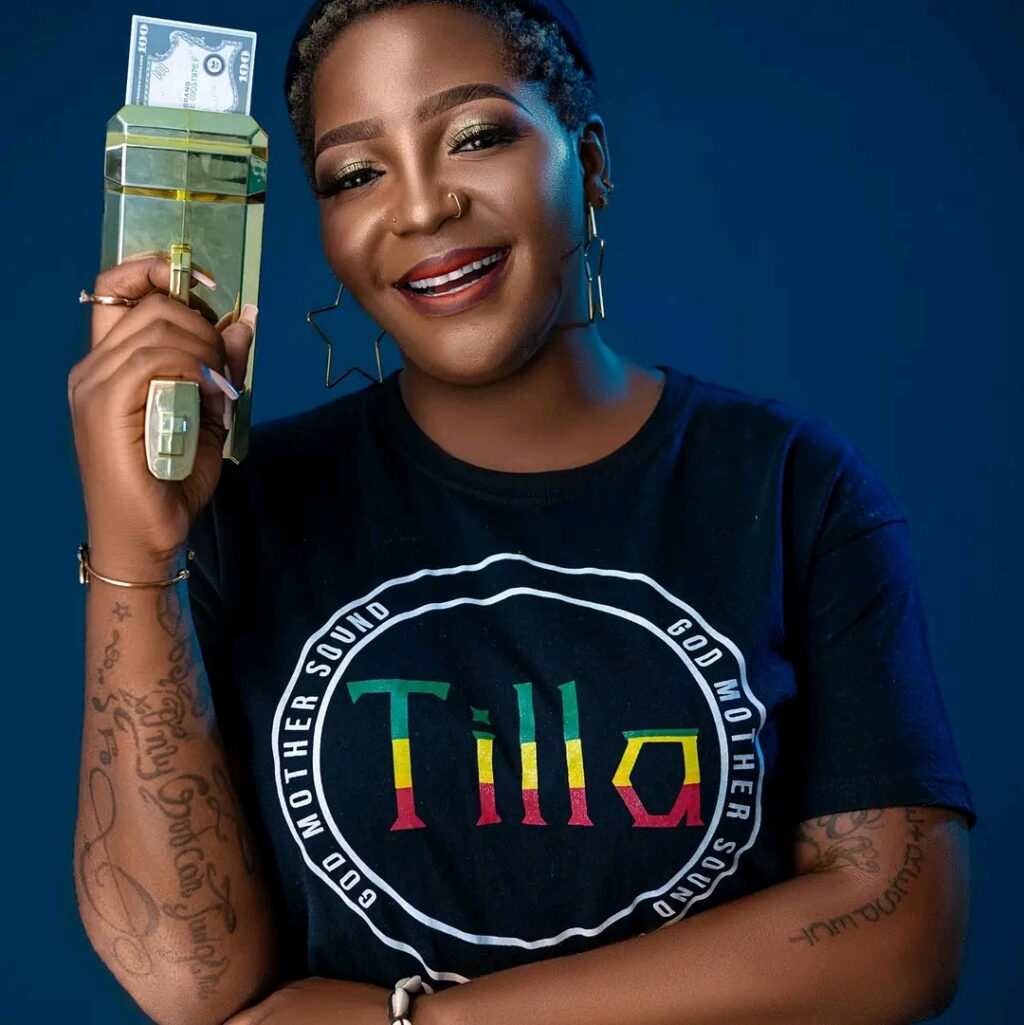 TILLA TACKLES JOVI ON HIS WORDS
After Jovi publicly advised Anglophone creatives to relocate to another country, it has become counterintuitive as former New Bell Music protegée Tilla has come out to explain that Jovi once told her not to travel when she won American DV lottery.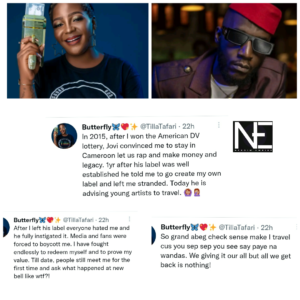 She tweeted:
" In 2015, after I won the American DV lottery, Jovi convinced me to stay in Cameroon let us rap and make money and legacy. 1yr after his label was well established he told me to go create my own label and left me stranded. Today he is advising young artists to travel.
After I left his label everyone hated me and he fully instigated it. Media and fans were forced to boycott me. I have fought endlessly to redeem myself and to prove my value. Till date, people still meet me for the first time and ask what happened at new bell like wtf?
So grand abeg check sense make I travel cus you sep sep you see say paye na wandas. We giving it our all but all we get back is nothing! "
Earlier on, Jovi said:
"I am advising any one who has talent and a promising career from my region to go to another country especially if you are still young because this place is NOT for you . You will waste your youthful years like I almost did with mine"
#nexdimempire