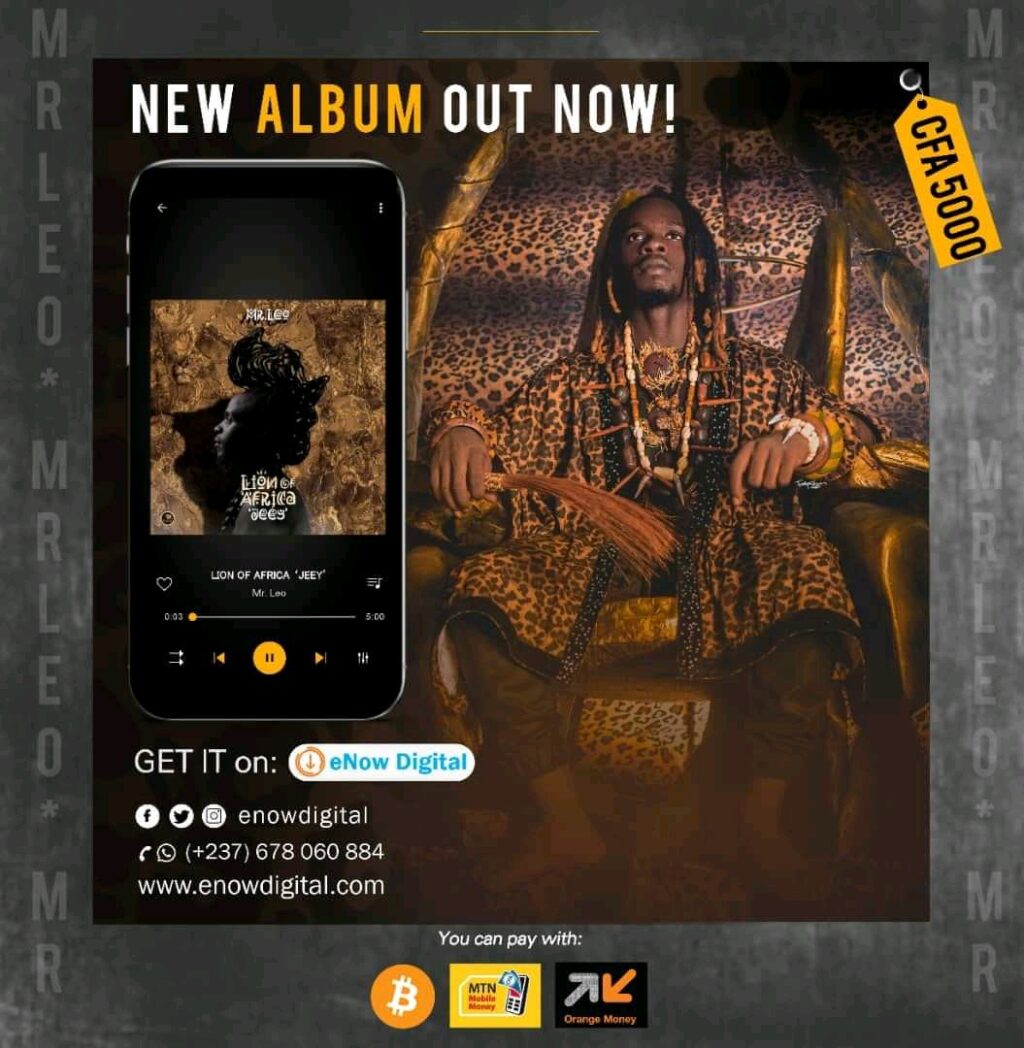 Mr Leo has released his long-awaited album "Lion of Africa". He has offered a foretaste of the album with the release of the video for the lead song;  "Ji" featuring Necta.
The song expresses the beauty of the Black continent, our inherent cultural identity, the strength of unity and Africanism. "Ji" , produced by CFX is the heavy instrumentation with an intersection of melodic jazz and Afro-beat rhythms. Mr Leo deeply connects to his roots, painting the flamboyancy of the Cameroonian culture and tradition. The video looks colourful with a display of traditional outfits and the effervescence of African life and culture.
"Motherland is such a paradise…Sahara and Savannah unite" .
Enjoy