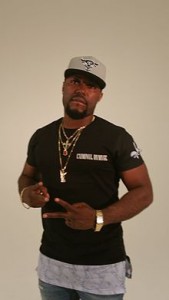 Alain-Giresse Damba (Born April 15th, 1985) popularly known by his stage name Boy Giresse a.k.a "Okasa Wanumu" is a Swedish – based Cameroonian recording artist, songwriter, Medical researcher, Molecular Microbiologist, Geneticist, footballer and a body builder ( incredible) . In fact, he is extremely intelligent and multi-talented with several gifts. He was born in Kumba the South-West region of Cameroon but originated from Momo, North-West. He had a Bachelor degree. in Microbiology/ Medical Lab. Technology from the University of Buea (UB) Cameroon in 2007 with a second class Honors (upper division). He started a multi-million(FCFA) company dealing with the purchase & sales of cocoa and coffee beans in Cameroon in the year 2008. By 2011 he traveled to Sweden to study masters in Molecular Biology / Genetics where he obtained his MSc. (Equivalence of first class Honors degree) three years later from Umeå University. He has been doing a lot of medical research in several research areas such as cancer research, transgene technology, human blood cells analysis and immunity, Drosophila melanogaster gene manupulation, Campilobacter jejuni, etc. As if medical research was not sufficient enough, Boy Giresse partnered with one of his friends Dieudonne Diba Daba who also happens to be his music manager/Director to open a cleaning and home services company in Umeå, Sweden known as DAAL Städ & Hemservice (www.daalstad.se). Just when someone least expects, both these guys partnered-up with a well known beats wizard in the person of DJ Hops(Hopkins Tah Nji) to open and register a full music production and entertainment company known as HDD Empire Entertainment, where the acronym HDD stands for Hopkins, Diba & Damba.
It will also be of interest to know that Boy Giresse is a body building coach and a very talented footballer who has registered a single gold medal in Swedish football records during Umeå football festival.
He is married with three kids, two boys and a girl !
With all the talents Boy Giresse got and with everything he has achieved, it seems like Boy Giresse has finally decided to focus more on what he enjoys best which is music. Besides his music career, he's got companies, other businesses and his family to handle.
Jungele dance teaser.
https://www.youtube.com/watch?v=LqacruIspc0