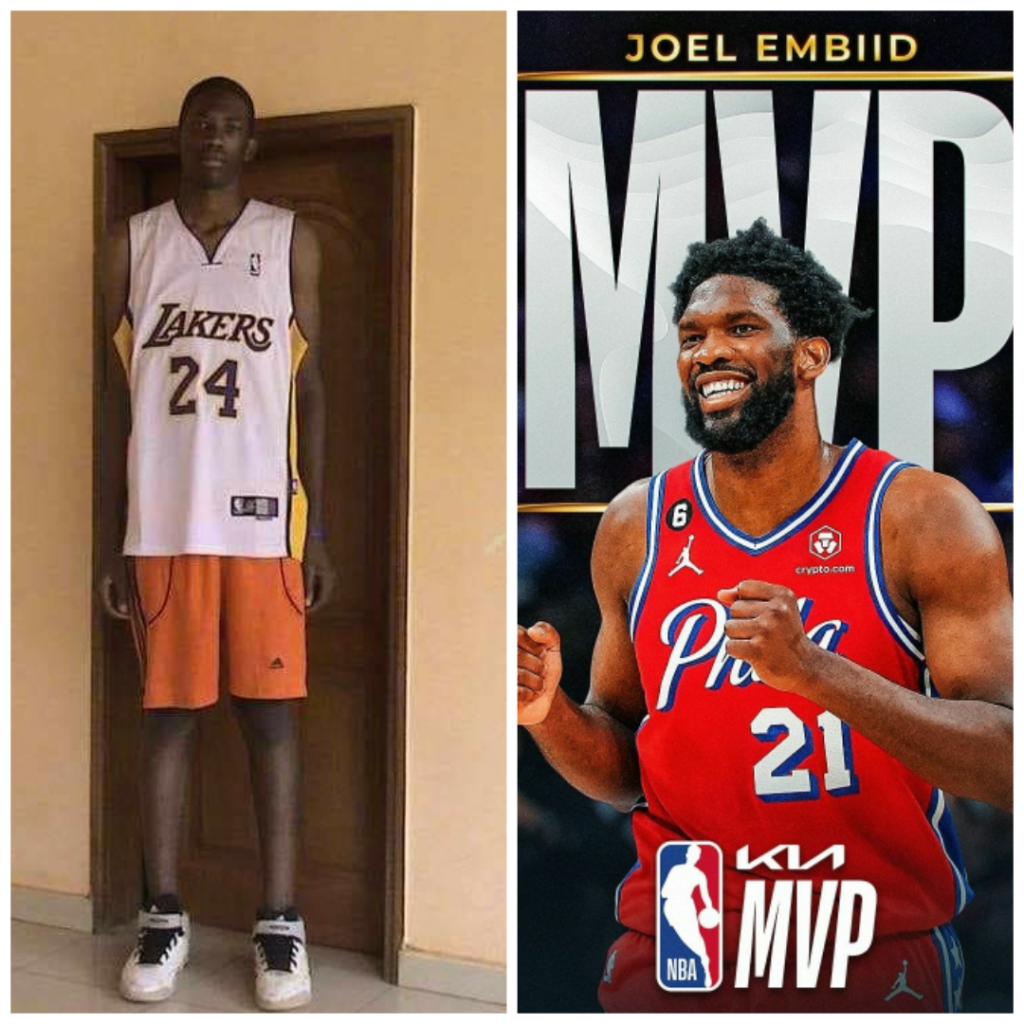 "This is a real story. Hand to God. When I came over from Cameroon at 16, I didn't know any English, didn't know a single person in America, didn't really understand the culture except for like basic hip-hop. And I know people sort of know my story, but I don't think they really understand how crazy it is. Because I had just started playing basketball literally — literally — three months before I got an offer to come play high school ball in Florida.
I could dunk, but I had no handle.
So I went to the practice on the first day, and I was so bad that the coach kicked me out of the gym. I didn't know what I was doing. I was so skinny, so soft. But the worst part was that all my own teammates were seriously pointing and laughing at me, like the asshole kids in the movies about high school. It was crazy. I'm looking at these dudes, not really understanding what they're even saying, like, Damn guys, come on, let's just trust the process here.
And they're just like, "LOL NAH YOU SUCK." – Joel EMBIID stated on the Players Tribune.
Joel EMBIID was scouted by Luc Mbah a Moute, who invited him to come to the basketball camp that he organizes every summer holidays in Cameroon.
He had an advantage because he was 6 foot 10. Joel stated that he was so nervous that he didn't even show up the first day. The second day, he showed up, Luc Mbah put him in the game.
Mbah a Moute saw something in him and he got a spot at the Basketball Without Borders camp in South Africa. Two months later, he was on a plane to Florida. A year later, he was signed to Kansas.
"I didn't even know what March Madness was. I didn't know who the good teams were. The only reason I chose Kansas was because Luc told me, "Kansas is the best. You should go to Kansas. So I went to Kansas".
Joel EMBIID is today, NBA's Most Valuable Player (MVP) and 26th most paid player in the world. He has a net worth of $33, 000, 000 according to ESPN.
#nexdimempire