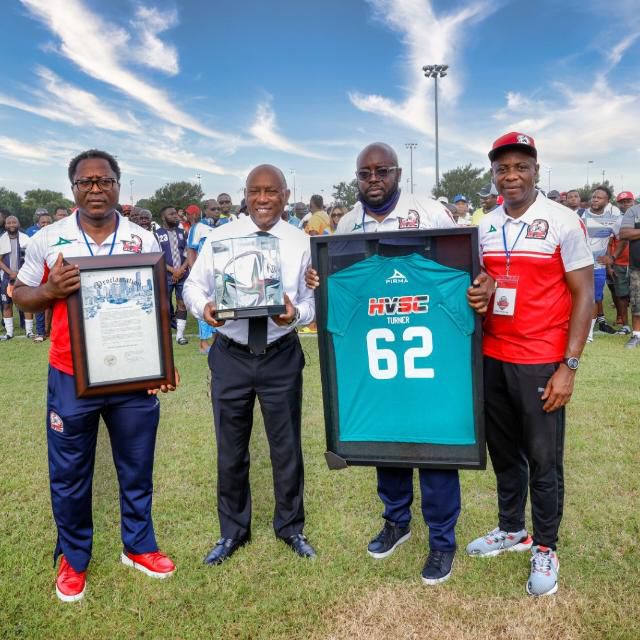 Football is a strong unifying factor in Cameroon's Diaspora communities across the globe.
The much-adored game is not just meant to keep fit, it is equally a medium for Cameroonians to connect with fellow compatriots in order to share their sensation of homeland.
Houston Veterans Soccer Club (HVSC) is blazing a trail in enhancing co-existence, solidarity, unity and love amongst Cameroonians based in Houston, Texas.
For its 5 years of existence, Houston Veterans has become the biggest, most properly-organized and most influential Cameroonian Veteran Football groups with 194 fully registered members.
The group is highly inclusive with an array of professionals from Attorneys, Pharmacists, Teachers, Mechanics, IT professionals, Real Estate moguls, Law Enforcement professionals.
On August 13th 2022, NexDim was opportune to witness one of Houston Veterans thrilling training sessions at the George Bush Park, Westheimer.
An engaging training session took place for over 2 hours with two opposing teams clad in blue and green training bibs respectively.
It was a forum for me to have an absorbing encounter with the President of Houston Veterans Soccer Club Enow Rolf Walters a.k.a Zidane , Attorney Kevin Patcha (Vice President of Houston Veterans), Akim (Former President of Veterans) and Nico Ekane (Logistics Committee), Dr. Edwin Tita ( Disciplinary Committee Member) and Hugo Mbiakop (Team Manager).
The soccer club has an incredibly committed coaching staff: Blaise (Head coach), Augustine Mforsong (Assistant Coach) and Dr. Madiba – (Assistant Coach).
Houston Veterans is gearing up for the NVT (National Veterans Tournament) slated to take place from September 1st to 5th in Bel Air, Maryland. The coveted tournament rallies 32 teams across the USA and Canada.
The National Veteran Tournament is the biggest Cameroonian diaspora gathering. It brings together approximately four to six thousand Cameroonians on certain days of the convention especially when there are decisive games.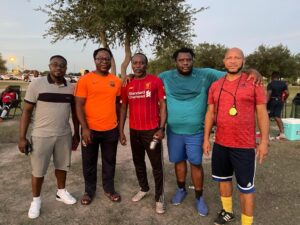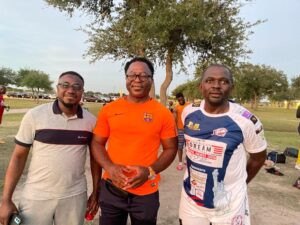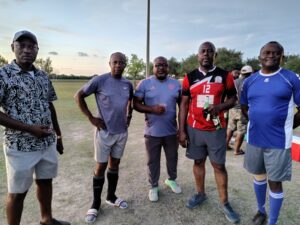 #nexdimempire