The Raggamuffian is not a  specific individual but a family of very talented artists from rappers to singers belonging to the Intercession Records home. Raggamuffian was birth by Sona The Voice, a hip hop artist from Cameroon. The Family was born during his December 2010 visit to Cameroon. Sona The Voice gathered some of the hottest South West , Cameroon based rappers to record a few audios and video and the family was hence born. Ragamuffians is a movement of defiance beyond the norm creative individuals.
At this level, the family is composed of Sona The Voice himself who is the leader of the group, Pambody and elegant young rapper from Mamfe Cameroon, MD who was previously known as WMD (Weapons of Mass Destruction) from Buea Cameroon. The family also features DJ stranger X who was featured on the Group's main Song Cocobiyako and DJ Moyo who you can all be remembered from 'crazy party 2'  that aired on Canal 2 in Cameroon. Together they form something new that has not been experienced before.
Join the team, join the movement.
PAMBODY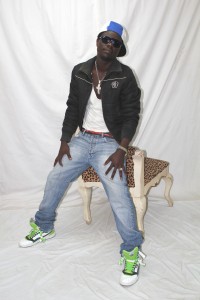 It might seem like Charles Darwin personally knew Pambody when he coined the phrase "Survival of the fittest" in his theory of evolution but to Pambody, this only comes as natural. Pambody AKA Michael Ayuk was born in Mamfe City in the South West region of Cameroon Africa. His father named him "Michael" after the arch angel immediately after he won a strong battle for his life after his birth.
At the Age of five Pambody's father moved his family to the city of Limbe after picking up a job at a local school. He was enrolled at a primary school and later on a local college. It was at the Atlantic Bilingual and Commercial College that Pambody got introduced to American style hip hop music. Pambody instantly fell in love with Hip Hop and rap soon after starting writing rhymes on his own. At age 15, Pambody forms a hip hop group with a two of his other school pals. The group was named OTAS and together they started performing at local talent shows at their school and outside the school.
After completing his secondary education program, Pambody moved to the City of Douala to study computers. Though he left the group back in Limbe Pambody was actively performing in the city of Douala in talent shows and open mics. After completing his computer studies in Douala, Pambody moved back to his home city of Mamfe, hustled the streets for about 3months, saved up a little bit of monies and moved to Nigeria to pursue career music.
In Nigeria, Pambody will work as a computer technician during the day fixing and repairing computers while taking the role of a musical performer at night performing at night clubs around the city of Lagos. It was in one of such performances that Pambody met a club promoter from Abuja who directed Pambody to Sona the Voice a hip hop artist who was supposed to be performing in Cameroon in November 2009. Pambody immediately got in contact with Sona the Voice who invited him to attend his concert in Cameroon. Sona later went on to sign Pambody to Intercession Records after listening to a few demo songs which Pambody had brought along with
him.
In December 2010, Sona the Voice, Pambody and other artists from Intercession Records got into a recording studio in Cameroon to record their first project. After the project was recorded a music video was shot for the single for the album which is set to be released in 2011.
Above all he is also gifted songwriter, producer, Pambody has been able to connect with his fans on a personal level, creating links and following up with best fans worldwide.
M.D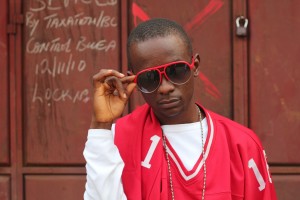 Many people out there are born with silver spoons in their mouths, but there are others, a precious few, who are simply a manifestation of prophetic declarations to run the game, if you know what I mean! We've seen them come and go over the course of history; Roger Milla, Michael Jackson, heck, even 2pac,
and ladies and gentlemen, we just might be about to see the next dimension!
M.D. tha rap monsta (Lyonga Molua Mo-Njombe) is a Cameroonian Afro-rapper in his mid twenties located in Buea, the capital of the South West Province. From his earliest years, this sinewy M.C. has demonstrated a knack for showbiz, starting with incredible soccer achievements such as 'Golden Boot' at the Top Cup Soccer competitions.
However, while he was clearly fast on his feet, music was in his soul and the undeniable manifestations drew him inexorably to famous artists like Michael Jackson, R. Kelly, Kirk Franklin, Canton Jones and Lecrae who inspired him greatly. He made his debut in 2004 as the G.P. (Gospel People) dance crew leader after the order of M.J & Omarion, also did some incredible work for the C-Zone dance crew,
dancing with them and acting as the unforgettable M.C. at their concert (2008). It was around this time that we saw a full script as it was foretold of him about 23yrs ago that a fountain shall proceed from Buea, he shall swallow spit then speak hope to the sons of men, and his name shall be M.D tha rap
monsta. He's now the "I swallow spit" afro-rap artist running Track Zone Records, Buea.
One of the first things you notice when M.D. (which is a derivative of W.M.D.. meaning Weapon of Mass Destruction) grabs a mike is his originality and versatility, two assets you want to have in your corner when you're engaging in this business. He's got an identity out there, a recognizable style which says, "M.D. was here!" loud and clear, but at the same time he's sufficiently creative enough to slightly moderate and blend in, if need be. Now I know the terms raw talent and genius have been overused and
probably undervalued recently, but when you look at the rap monsta you can't help but wonder… what if he IS the real deal?
SONA THE VOICE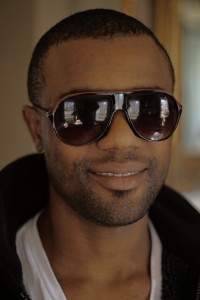 All you need to know about Sona's Voice is that "Sona is the voice and the voice is the Persona"
Hip-hop artist versatile born in Kumba. Transferred to the United States at age 17 to pursue a musical career and well on its way. Although it has been on several large projects, Sona always play on earth to ensure that its main task is to speak for the voiceless must not be lost.
You can visit his Facebook page using the link below.
http://www.facebook.com/pages/Sona-The-Voice-644/179136868792075
Email:

intercessionrecords414@gmail.com

Website:

Office:

Wisconsin,Milwaukee