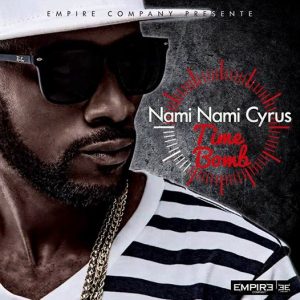 From the defunct Best Music Inc to Empire Company , music pundits and fans thought it was a move to greenery and a promising future for rapper Nami Nami Cyrus. The Kumba-raised emcee garnered immeasurable attention and was lauded when he released 'Ewakajo' under Best Music in 2015. It's quite paradoxical that after being signed to Pit Bacardi's A-list label Empire Company to join Magasco, his ember has since dwindled near extinction. 
The rapper dropped 'Amassa No Vex' in 2016 which didn't get robust promotion on media platforms like Magasco. The outcome was deplorable . 'Dreams' ft Pit Bacardi produced by Slimbeatz  was released in January 6th and the video unveiled on April 28th and since then hasn't made any impact in the urban music sphere. Label owner Pit Bacardi who is known was his connection at Trace TV , has been abortive in building a brand and love-mark around Nami Nami Cyrus .
It is quite glaring that Nami Nami Cyrus is getting frustrated with the way he's ill-treated at Empire, evident in his recent venting of distress on social media.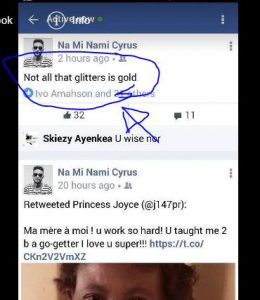 His single 'Time Bomb' that was since announced by Pit Bacardi on Twitter is yet to explode. His artwork was designed using a picture , photographed about a year ago. This means he hasn't done a photo shoot for a year under Empire company unlike Magasco.
Nami Nami Cyrus, is masking his pain, his career is apparently not advancing. What next ?