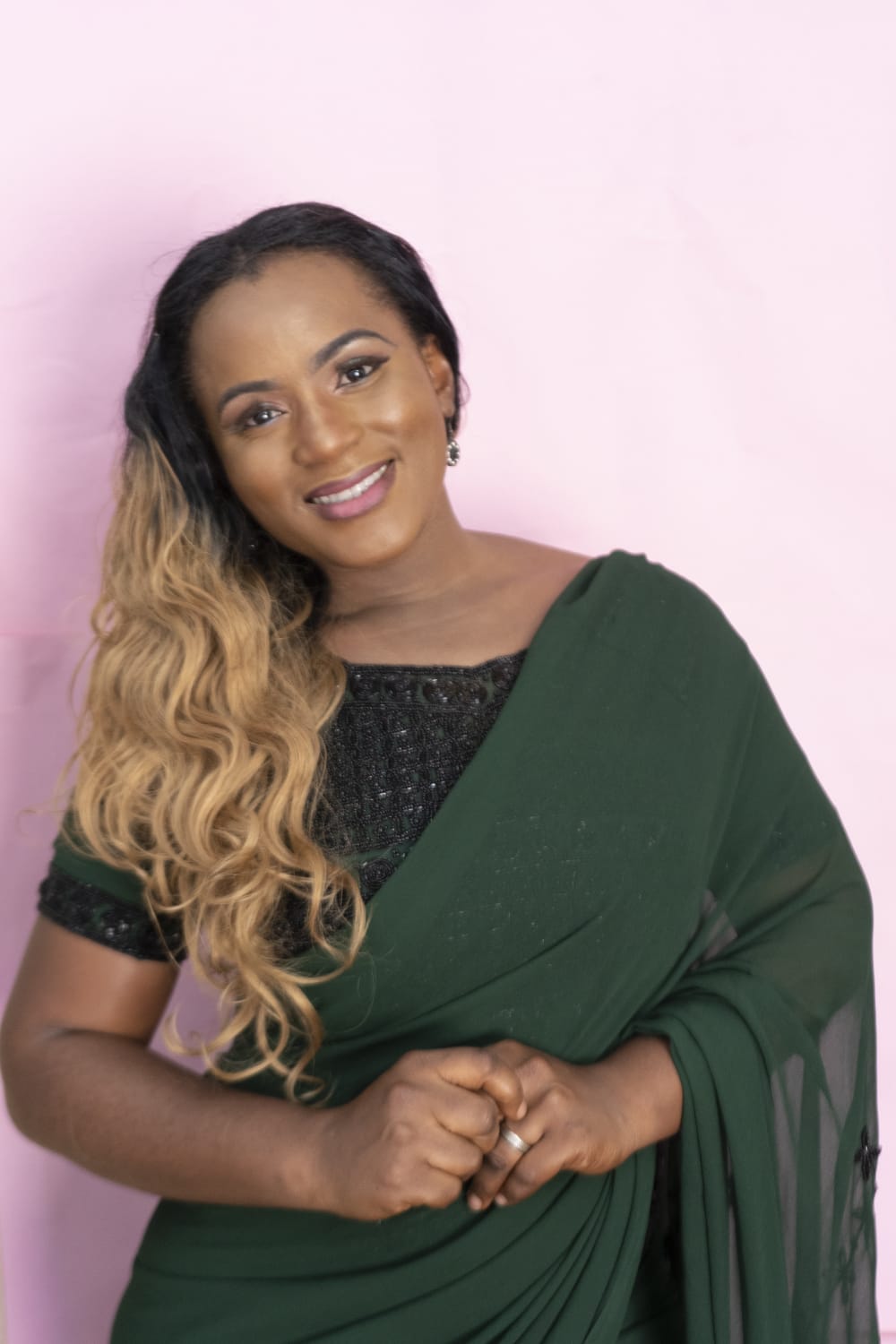 Meggy Jones (Born Bechem Margaret) is a Gospel artist, who specializes in Indian gospel music. She
has coined her genre Afro-Indian Gospel.
Meggy has been singing and dancing since her childhood. At age 13, she joined her school choir (Saker Baptist College, Limbe) , where she honed her musical talent. At age 16, she created a singing duo called LIL WOF, inspired by the United States based Women of Faith
music ministry.
LIL WOF sang frequently during Sunday morning and evening chapel services,
since Saker is a Christian mission school.
Her first appearance as Meggy Jones was in May of 2003, where she gave a live concert in her
dormitory a few days before the end of the school year. She later made her first national
appearance in July of 2003 at the CRTV "Monday Show", hosted by Becky Ndive.

In July, 2004, LIL WOF organized their first music concert in Buea, where their debut album "NOW I
LOVE HIM" produced by Emil Ngumbah of M1 studios was launched.
In 2005, LIL WOF did 2 other concerts, one at Baptist High School Buea, and another one in Saker Baptist College where it all started. The group split up later that year and Meggy Jones went solo.
In 2017, the University of Buea Student Union UBSU, organized its maiden talent competition in which Meggy Jones emerged as the winner in the singing category she participated in. Prior to this, Meggy had been doing gospel hip hop, but when the competition was launched, she felt the need to do something different to guarantee her winning the trophy.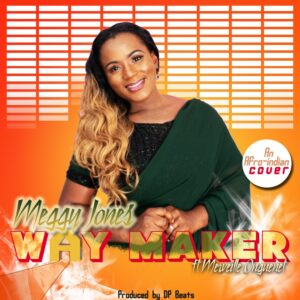 "I prayed and asked God to give me something different, something nobody else was doing, and that is when I heard in my
spirit to do an Indian song. I had always loved Indian movies because of the many musical interludes, and I loved their high-pitched notes, I even used to practice singing at those high keys, little did I know it was all preparation for this. I had also been watching a lot of English
subtitled Bollywood movies at the time, and I had started learning the language from these movies. So, the UBSU song competition gave birth to my Afro-Indian Gospel genre that has been my music niche till date."
The genre was so accepted and loved by many, and Meggy shot her first music video for her winning song "Hamesha Keliye" (Forever) in December of 2007 with Weg of Blue Drop Studio. In 2008, African Magic featured Meggy in two interviews: Teenage Rampage and Star
Zone. In 2010, Meggy was studying in Nigeria, and was auditioned for the "Naija at 50" celebrations hosted by Golden Heart Foundation. She was amongst the 10 upcoming artists that were chosen to share the stage with some great Nigerian artists like J Martins, and comedians
like Klint De Drunk.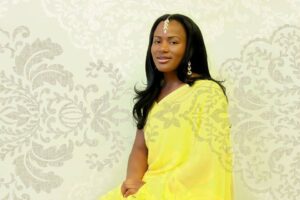 In 2013, Meggy emerged second in the "Little Africa" music competition organized in Ghent Belgium, where she was pursing her Master of Science degree in Nutrition. She also co-birthed the phenomenal non-denominational gospel live band, PE Live in 2014 in Ghent Belgium. PE Live got a golden buzzer at Belgium's Got Talent in 2022 but ended their journey in the semi- finals of the competition.
Over the years, Meggy has released singles like "I WILL NEVER SAY GOODBYE", "WAYMAKER COVER" and "STUTHI KE YOGYA" which have all attracted the attention of many Indians worldwide. Her "BANDHINAIPOYA-DANYAWAD MASHUP" was used by
Harvest Church in Hyderabad India during their one of their online services during covid in 2021. Also, Pastor Simon Pavan of Heart Connect India gave her a one-hour slut to lead praise and worship which she did, rendering songs in both Hindi and Telugu languages in 2021.
Meggy currently lives in Houston Texas with her husband and daughter and continues to pursue her music dreams. In January of 2023, she released "The Phonics Song" which is an alphabet song to teach children how to pronounce the local dishes eaten in Cameroon. Cameroonians home and abroad have warmly embraced the initiative and kids are loving the song they can
identity best with.