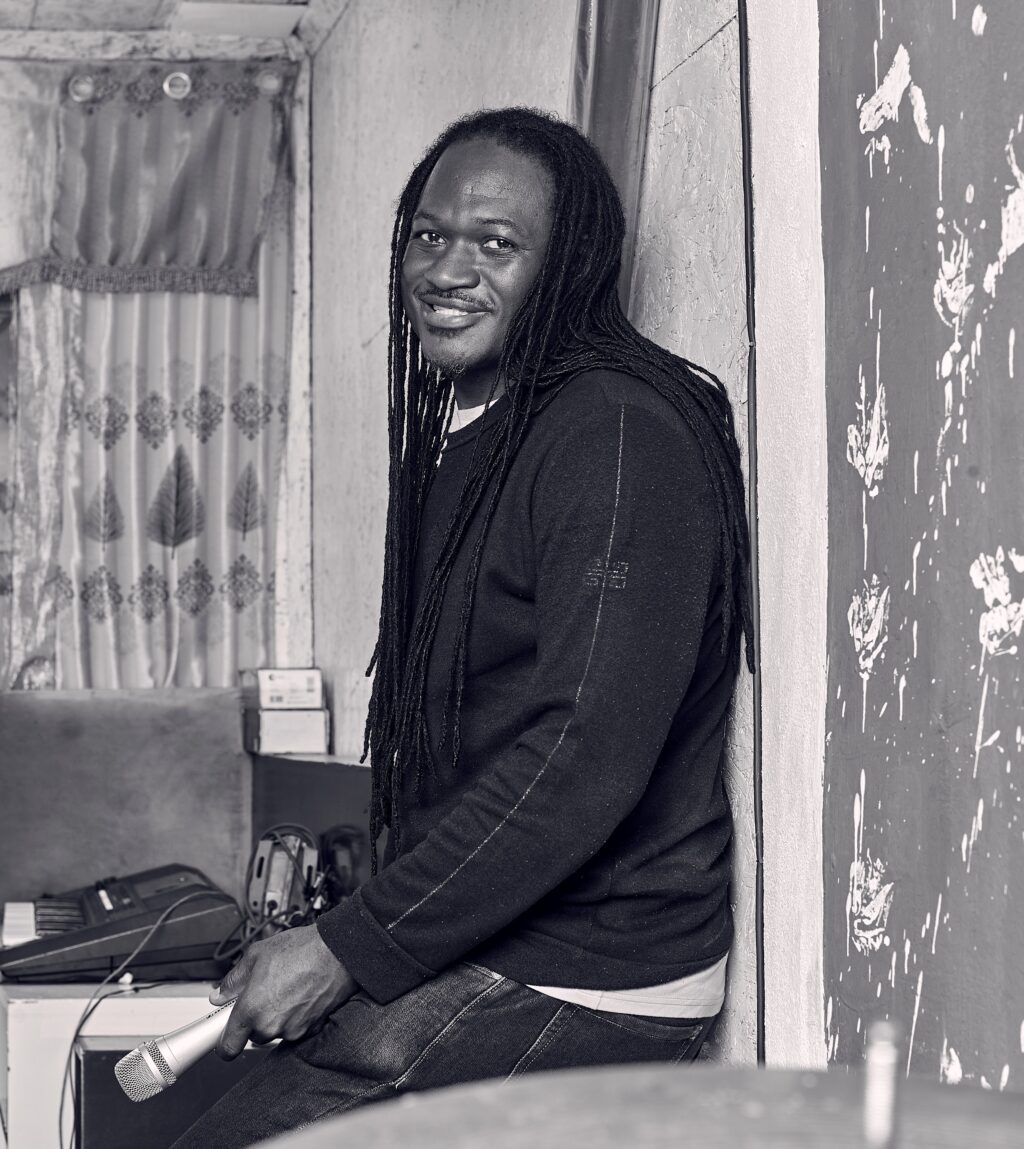 Dr Sley is a singer, song writer and performer with over 20 years of career experience. He has written and sold many songs to organizations and artistes around the world. He was the best replacement of the Reggae King Lucky Dube. He released classic singles, powerful albums and toured the world as a reggae artist. He has worked tirelessly, creating some of the best music Cameroon has exported. 
"During one of my return flight trips to Cameroon, I had a 6 hours 25 minutes conversation with the Holy Spirit. It was loud and clear. I heard the call and instructions and I accept to sing for the glory of my master Jesus Christ the son of David"; said Dr Sley. 
To add to this as confirmation, God's servant Apostle John Chi told Dr Sley to prepare an album during one of his visits. He recorded 20 songs within 6months under the guidance and supervision of God's Servant. The Holy Spirit has transformed him from vocal to lyrics and he is now for the glory of Yeshua Hamashiach of Nazareth.
Kingsley Tingwei Ngu aka DR. SLEY was born in Buea, a city located in Fako, South West Region of Cameroon. He discovered music as a weapon and tool to express his true feelings when he started writing songs. He earned the name Doctor from his friends and fans because he wrote soul-touching and revolutionary songs. His music speaks for the oppressed, lifts and strengthens the mind of people, communities, and generations by the profound truth in his lyrics. 
After releasing a couple of singles, Dr. Sley released his first album titled "Welcome to Hope" in 2015. He created a band called "The Green Souljas" which appeared in several national stages and also toured internationally. On February 3rd 2022, Dr Sley released his second studio album titled "Light up the Throne". He has won several international competitions and awards. Recently, he switched to Gospel Music and became part of Ziv Music Studio Productions. 
Ziv Music Studio Productions is a gospel label that originates from Cameroon, Africa. It is an initiative that brings together the best of gospel artists who have never been heard, to give them exposure. Its reputation and extraordinary roster of new and established indie recording artists is unparalleled. They have a visionary approach toward discovering and nurturing musical talent. The Ziv Music family is currently home to an impressive generation of artists. Their goal is to glorify Jesus Christ via music. Everyone is welcome to join the initiative.
"Yeshua A Woh Bon" is is fresh single .
Enjoy !