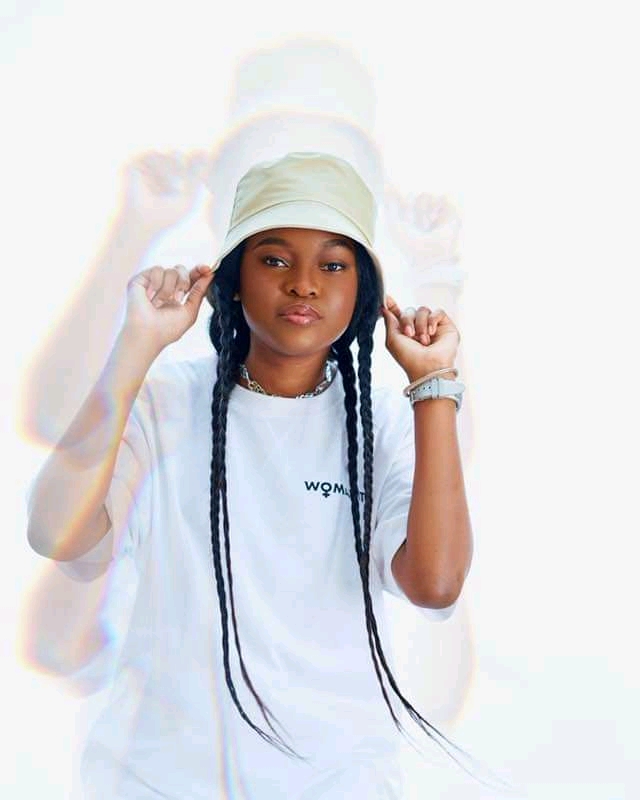 Cameroonian gospel artist Indira Baboke in a Facebook live video has recounted how she  was raptured to Heaven and God spoke to her about the end time. She was in tears while telling what happened.
Indira narrated that she had a conversation with her mum and aunt in the living room till late night.
When her mum was about going to be bed, she strangely told her God will speak to her (Indira) that night. Indira took with a pinch of salt.
When Indira fell asleep, she dreamed her parents sent her to go and get a bottle of water from their room.
She went upstairs to get it. While returning she met a group of friends on the staircase and she exchanged some pleasantries with them.
Suddenly, she heard a deafening trumpet sound and a beautiful cloudy sky engulfed her. She was raptured to the sky and seated on a regal chair with beautiful ornaments made of precious elements.
Beside her was a bigger glowing chair with someone sitting on it.  She could hear voices saying "Lord, why not me". Meaning some people who were not raptured were expressing disillusionment.
She told herself , she isn't perfect but she was glad to have a place in Heaven.
Immediately after, the chair flew and she discovered herself in her parents room. God spoke to her about the end time and told her the time is near.
She woke up terrified and told her mother the vision.
Indira in tears, calls on us to be cautious and give our lives to God.
#nexdimempire