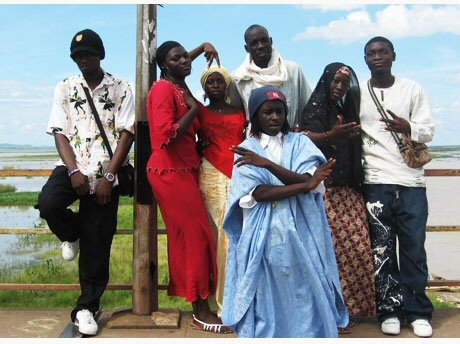 Sahel Hip Hop is a Garoua based Hip Hop group constituting Babilaz, Kamikaz, Djabbar, Princesse Kadidja, Saolange, Mac Disze, Cheik abdoul , Dj Kader, Zab la plume and  Ihmo. The group was founded in 2008 in Garoua after a music and oral art training program. Their music is basically a fusion of traditional African melodies (sahelian and Bantu) blended with contemporary urban music. It's a style of music rooted in the African cultural heritage and open to the world through hip-hop and  reggae which may be categorized as 'Sahel Hip Hop', 'Afro-Hip Hop' or 'Sahelo-Bantu Hip Hop'.

This group brings together Cameroonian rappers, singers,  poets, dancers, musicians and designers. Unlike  conventional rap groups, through their lyrics, they attempt to deliver a message of hope.
Their  movement is equally on radio  broadcast from 10:30 to 11:30; Sundays on  CRTV Garoua  ( presented by Salif). It's a platform where artists can communicate, network and share with listeners and fans. The group has conducted several workshops (music, writing,  poetry, percussion, graffiti …) at the Alliance Franco-Camerounais in  Garoua .
They shall be performing in LA NUIT DU HIP HOP slated for Saturday, 18th September @ Alliance Franco-Camerounaise in Garoua. Other performers include Xylem,  Slam ô Village, Serum, Les Tranchants (dance). From Chad ; Pif Pikine (laureate of  Gabao 2009), Bombardier Toxic, D.R.B, and Mac Yobo.
Retro video (2009)