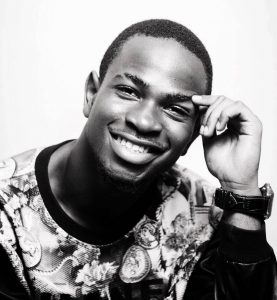 At just 19 years old, Cameroonian artist Fulbert has launched himself into the music world, and brings a new and unique soothing Afro trap-RnB sound with his first single titled "Conviction".
Fulbert, who hails from the western province of Cameroon despite growing up in Douala, is now realising every artist's dream, which is to make his music and his universe (mixing pop, soul, rnb) accessible to the greatest amount of people.
A 'strong' title, where the artist reveals his dilemma: pursue his passion for music, or simply please his parents, and focus on his studies that are the "only way to succeed in life!"
"Conviction" was produced by DJ Bozeur, and the song has been chosen to be the official anthem of the first edition of PUMA tournament, a football competition in partnership with City Sport, which will see the participation of 120 Cameroonian children who hope to realise their dream of becoming great professional footballers.
Fulbert begins to familiarise himself with music and different music styles at an early age. Aretha Franklin, Tchana Pierre, Chris Brown, Adele, Charlotte Dipanda, Locko and Dynastie le Tigre are among the artists who have inspired him to become a singer.
"Conviction" can be streamed on the artist's Soundcloud page and other digital distribution platforms.