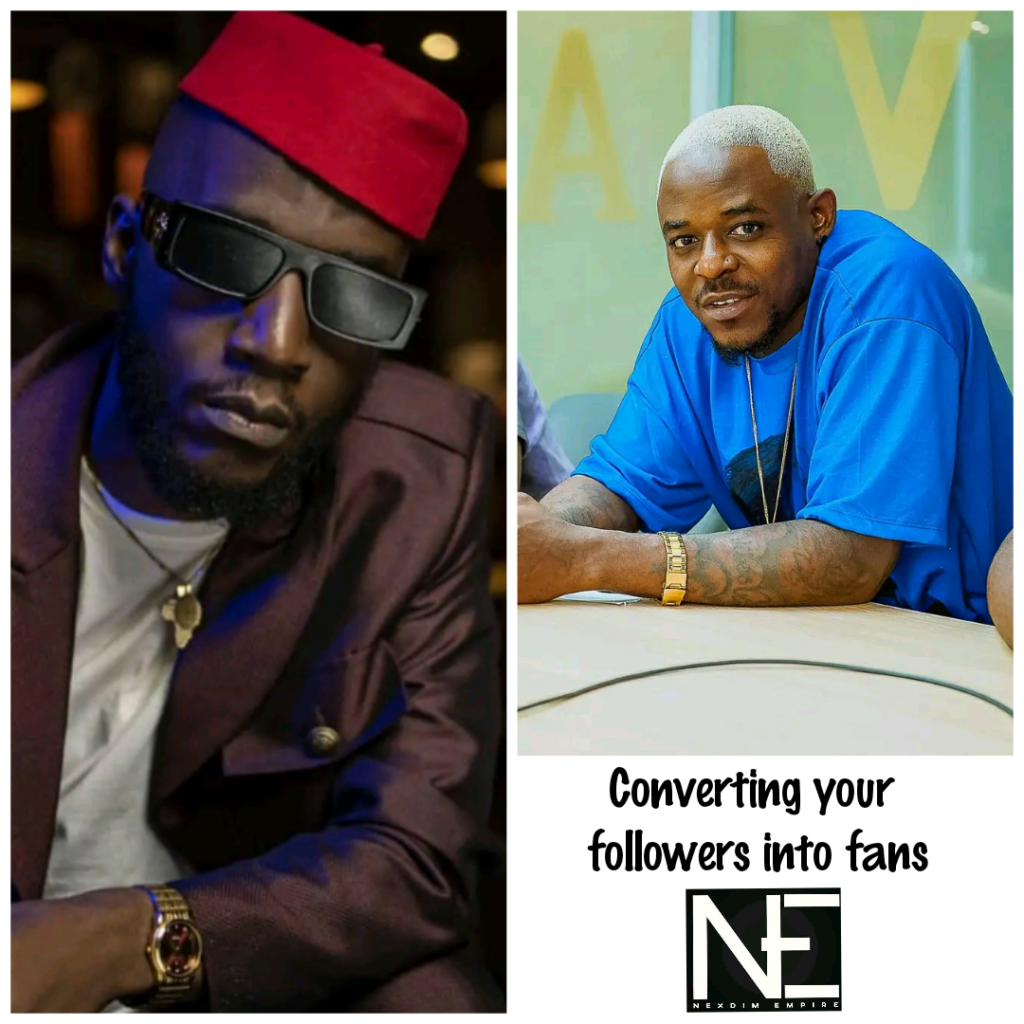 NOT ALL FOLLOWERS ARE FANS; CONVERT THEM !
In an economically driven music ecosystem, fandom is a primary income generator for an artist. It is imperative for an artist to build a loyal and religious following that can convert followers into potential buyers or customers of their products. Artists need to eke out every franc they can get from their creativity and diversify their incomes streams to stay relevant. When they are able to buy your product, you can call them fans.
Albeit the fact that digital music streaming has become a novel revenue model, it is a herculean challenge to achieve sustainable living as a recording artist in Cameroon with the poor fandom purchasing power and poor streaming remunerations. Being a modern artist is not just a showcase of your artistic competencies. To excel in a saturated music industry, an artists needs to be smart to excel financially and sustainably .
Most Cameroonian artists have a huge following; often 500,000 to 1 million people but their products can't sell up to 10,000 copies. Are you focusing on the right demographic? It is essential to know your audience and their interests. It is also important to understand that, with social media algorithms, your posts are not seen by all the followers you have.
It is better to have 10,000 fans who can buy your product than 1 million passive followers.
There is a dichotomy between followers and customers. A follower can be anyone who follows your platform for the content you post but is not deeply connected to your brand or to you as a person. Since some Cameroonian artists post more glamorous photos than releasing good music, the followers may be there just for your stunning photos but won't gravitate towards your musical product.
When it comes to converting followers into fans, Hip Hop rappers Jovi and Mic Monsta should be given accolades.
Mic Monsta's business model works perfectly. He communicates on a personal level with his fans and makes them super special.
I watched one of his showcases in which he offered pairs of ICE ltd sneakers and cash to fans. By word of mouth marketing, these fans will convert their peers and family members to love Mic Monsta. That's how he propels his fandom.
Jovi's fandom is like discipleship due to how he connects with his followers with his personal philosophy and lifestyle. It is beyond music.
It is about creating a brand image that generates an emotional bond with the followers and positions itself as the first choice of its target audience.
Most artists have a scattered audience with no iota of loyalty.
Fandom engagement and consistency triggers consumption, which makes an artist sustainable.
I see some artists minimizing blogs and influencers, disregarding the importance of 3rd party validation in any business. Blowing your trumpet is fine but potential consumers attach more credence to your brand when validation comes from alternative sources.
By NexDim
#nexdimempire