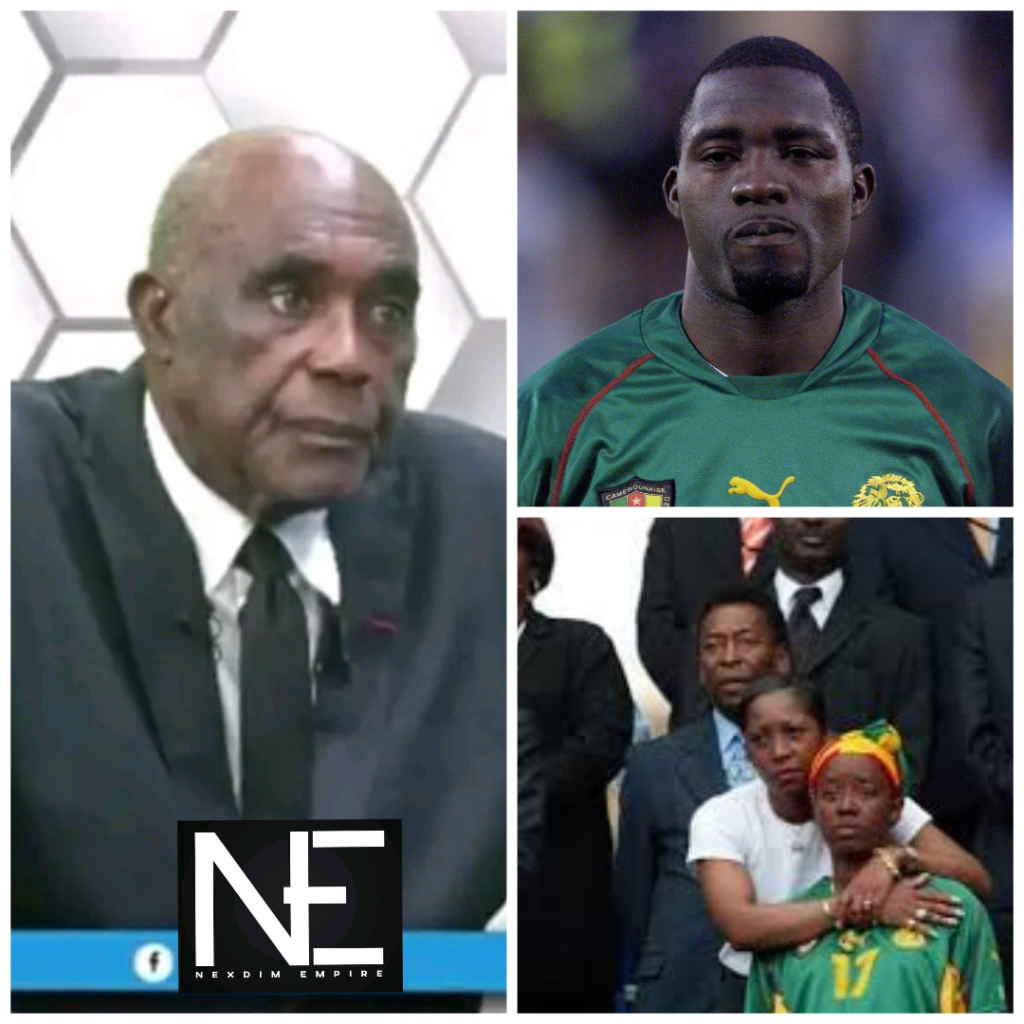 Late Marc-Vivien Foe's father Martin Amougou Foé made shocking revelations on Vision 4's "Decryptage", hosted by Philippe Boney.
He accused Foe's wife Marie-Louise of killing his son by serving him poisoned food on the eve of the match against Colombia.
"I'll tell you a secret. Marc had told Marie Louise that after the match he was going to divorce…At midnight , she brought food to Foe . If you were in my place , you must fight . It must not be Marc who was supposed to be killed like that … When Marc ate, he started to vomit , to have diarrhea " – He said.
He also rubbished Marie-Louise for swindling money raised during gala matches played in honour of her husband Marc-Vivien Foe. He continued that she also embezzled all the money provided by the government to Foé's family.
They are currently at loggerheads about Marc-Vivien Foe's property.
According to him, Marie-Louise has claimed all his property including the property his son handed to him; a family residence at Elig-Essono.
He feels frustrated because Marie Louise is a girl he picked from the gutters of Nkoabang and gave her to his son for marriage.
Marie-Louise was also accused of being a reckless mother to have allowed her son to become an armed robber in France. Worth-noting, her eldest son Scott is in jail for commiting armed robbery and sequestration in Lyon.
Foé's former teammates were not spared by Papa Foe. He said since his son's demise, only Samuel Eto'o has paid him a visit at home and supported him financially. He lauded Eto'o for paying his trip to France for medical attention and providing him financial help always.
He said Rigobert Song was friends with Foé but he has never paid him a visit.
About Foé's abandoned stadium, he stated that Marie Louise has refused to have talks with Samuel Eto'o, who has made frantic efforts to ensure it's completion.